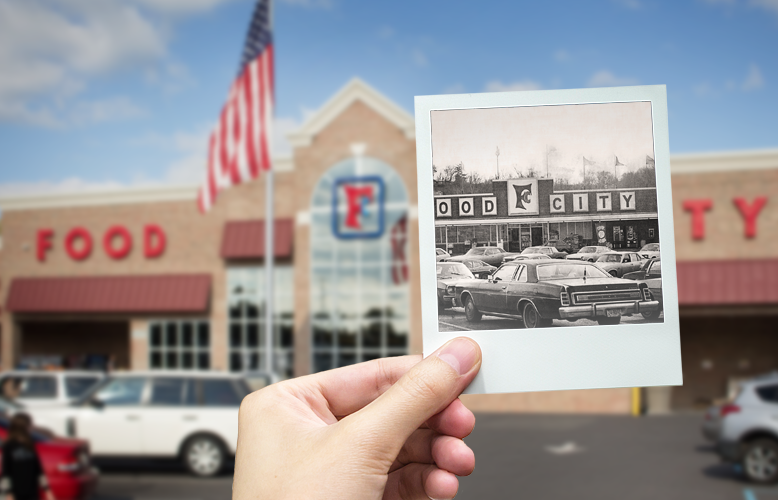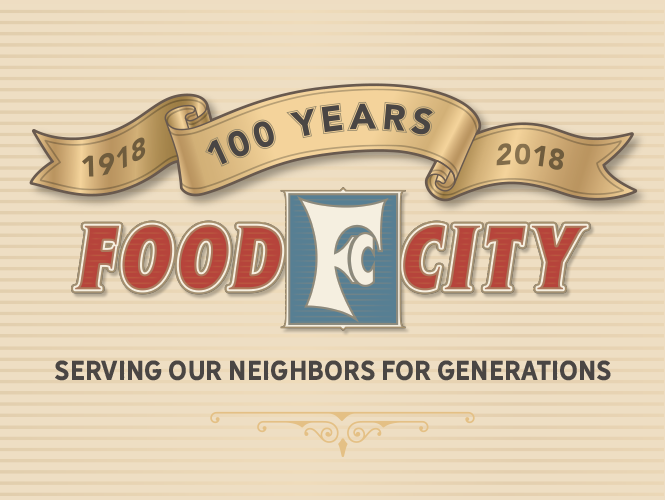 Serving our Neighbors for Generations
The more things change, the more they stay the same. And that's a good thing.
For generations, our success has come with the belief that as the community goes, so do we. It's this tradition that has made Food City a hometown favorite for 100 years and counting.
We've served generations with the idea that our friends and neighbors deserve a grocery store without compromises. Our unsurpassed level of quality, delivered at unbeatable prices, has been the promise we've delivered on for 100 years.
---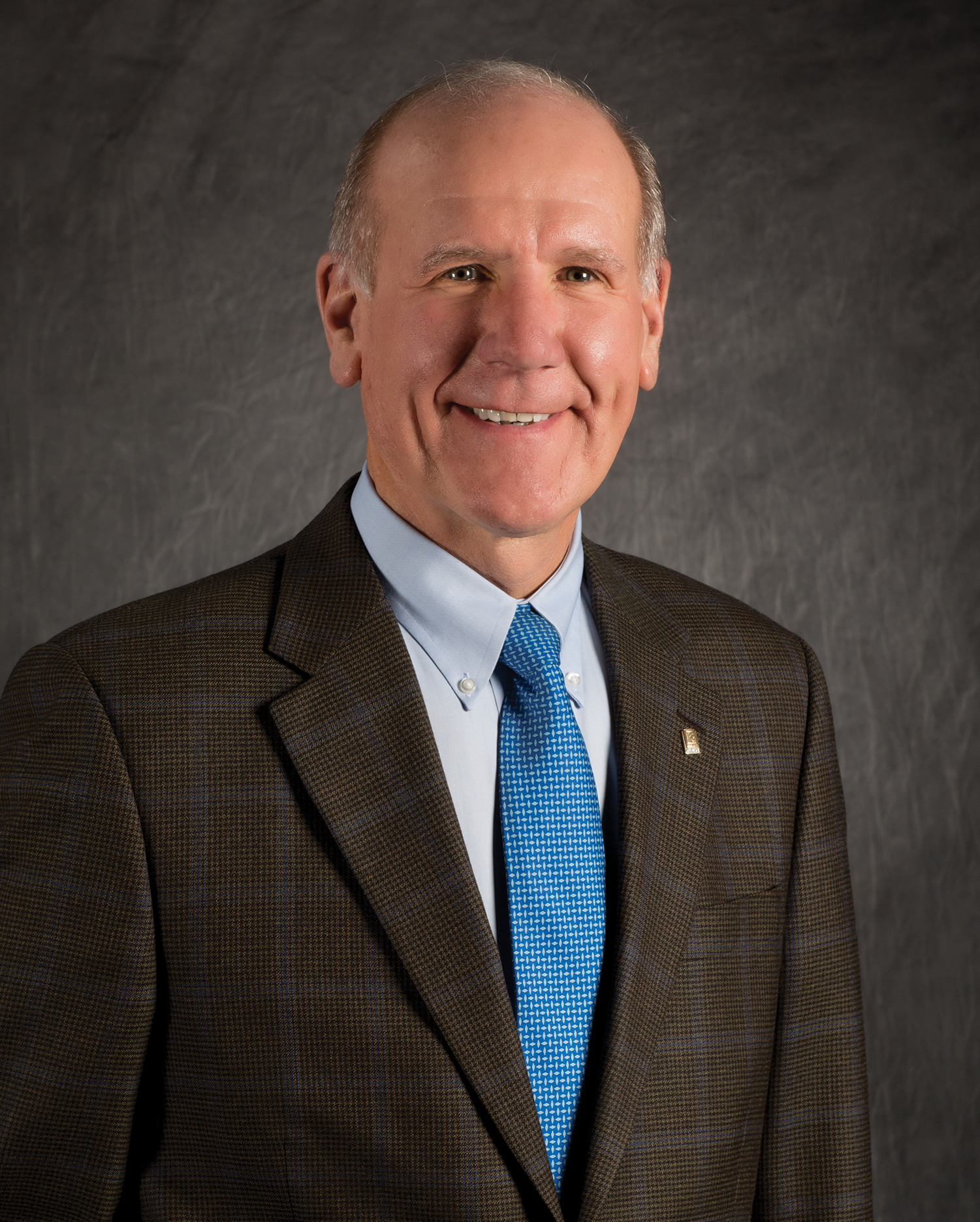 Thank you for 100 remarkable years!
We are already well underway into another exciting year. 2018 marks a very special time in our company's history, as we celebrate our 100th Anniversary.
We are extremely proud to be a local, family owned company. Our heritage dates back 100 years. While the Smith Family entered the grocery business in 1955, the Food City chain we purchased in 1984 dates back to 1918, when the Humphrey's Family opened their first supermarket in Greeneville, TN.
The grocery industry has certainly seen its fair share of changes over the past 100 years. From the days of groceries being stored behind the counter to self-service supermarkets, automatic doors, scanning registers, self-checkouts, curbside pickup and home delivery service to LED lighting, advanced refrigeration systems and comprehensive food safety programs – lots of things have changed. But one thing that has remained the same is our unwavering commitment to our customers, our associates and the communities we serve.
In today's competitive market place, it's very rare to see a company celebrating their 100th Anniversary. We are extremely proud to have served our friends and neighbors for the past 100 years. We realize this would not be possible without the loyal support of our customers and our valued associates.
~ Steve Smith, Food City President & CEO
---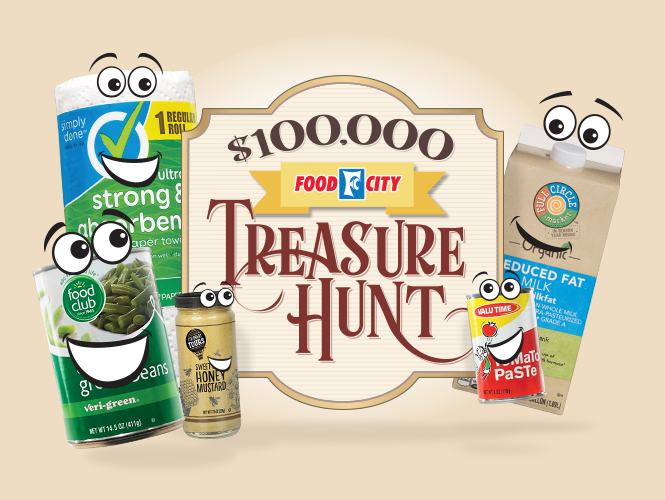 You could earn your share of $100,000!
In celebration of our 100th Anniversary, we're giving away $100,000! Every store brand item in your home could be worth a hundred dollars! So stock up on money saving store brands for your chance to win!
---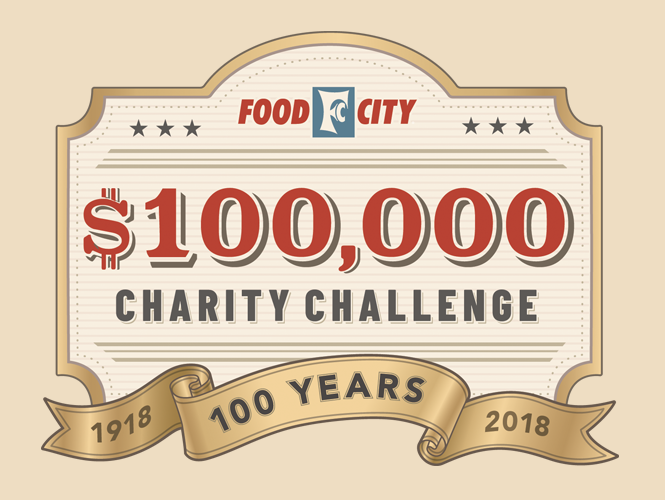 Help us give $100,000 to your favorite charities!
For 100 years, our success at Food City and that of the communities we serve have always gone hand in hand. We began with the idea that our neighbors deserved a better supermarket. But we soon realized there was an opportunity to help the community as a whole, as well.
By donating more than a million dollars to charitable organizations each year, giving back to local schools and providing hunger relief to those in need, we help strengthen the communities that have made us who we are. From the beginning, we've supported local farmers by making them a priority and have always employed our friends and neighbors with fair wages.
For generations Food City has succeeded with the belief that, as the community goes, so do we. It's this 100-year tradition that has made Food City a hometown favorite.
To show our appreciation we're donating an additional $100,000 to some of your favorite charitable organizations and YOU get to help decide where these funds go in your community!
THANK YOU FOR YOUR PARTICIPATION! VOTING HAS ENDED.
---

Anniversary Q Smoker Tour
Certified Angus Beef Brand and Food City team up for a special Q Smoker Tour! Find your favorite slow smoked meats and enjoy sampling, contests and giveaways!
Rating

1 stars

2 stars

3 stars

4 stars

5 stars

Title

1920's – Green Goddess Salad Dres...

Description

Green Goddess Dressing was created at San Francisco's Palace Hotel in the 1920s by the hotel's executive chef, Philip Roemer. This dressing has remained popular even after almost 100 years. Serve over your favorite salads or the with the classic ingredients: Iceberg or Romaine lettuce, tomatoes, crab meat, hard boiled eggs, and canned artichoke hearts.
Rating

1 stars

2 stars

3 stars

4 stars

5 stars

Title

1930's – SPAM-aroni Salad

Description

First introduced in 1937, SPAM gained popularity worldwide after its use during World War II. This recipe for SPAM-aroni Salad was translated from an original 1930's print ad. Give it a try and see why this delicious canned ham is one of the world's favorite meat product.
Rating

1 stars

2 stars

3 stars

4 stars

5 stars

Title

1940's – Chiffon Cake

Description

Hailed as "the first new cake in a hundred years", the Chiffon Cake from 1948 Mazola Advertisement was a light and delicate sponge cake that incorporated oil and baking powder for additional leavening. It's name came from the chiffon-like texture achieved by these additions.
You can learn more about these recipes and how American dining has evolved over the last 100 years here.