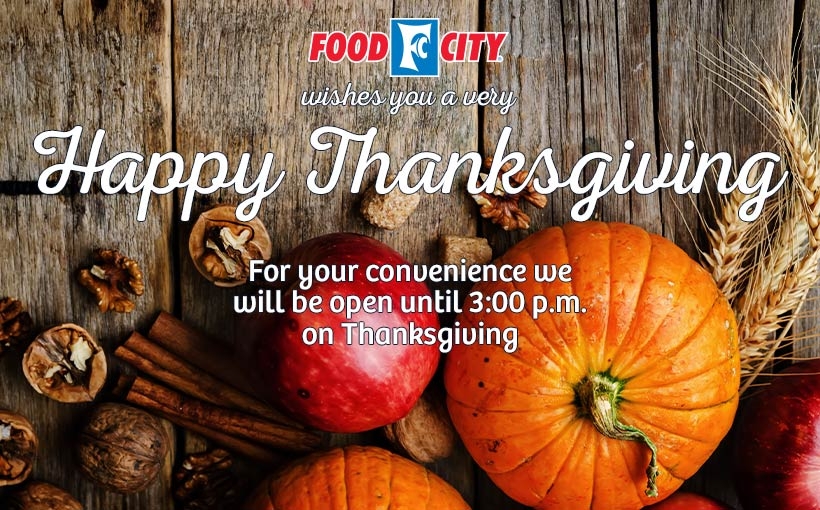 Happy Thanksgiving
Come by and get those last minute supplies! We are open until 3:00 pm Thanksgiving Day.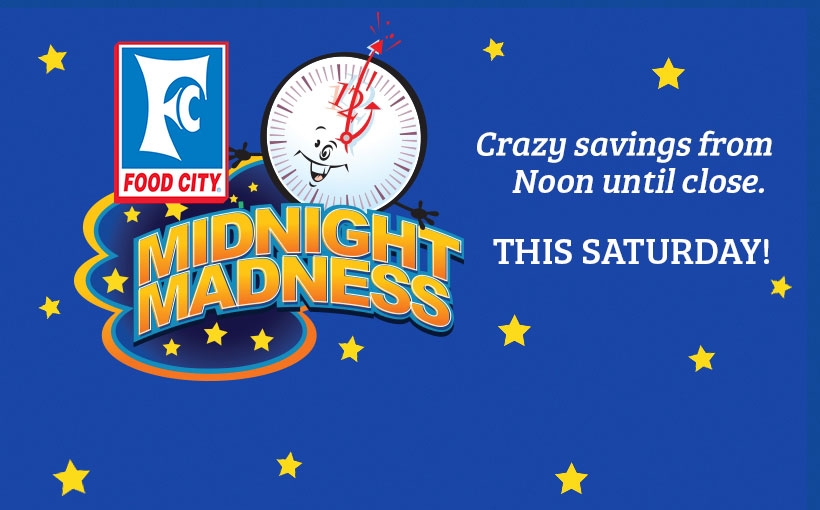 Midnight Madness
It's baaaaack! Join us from Noon until closing for special deals this Saturday, November 25.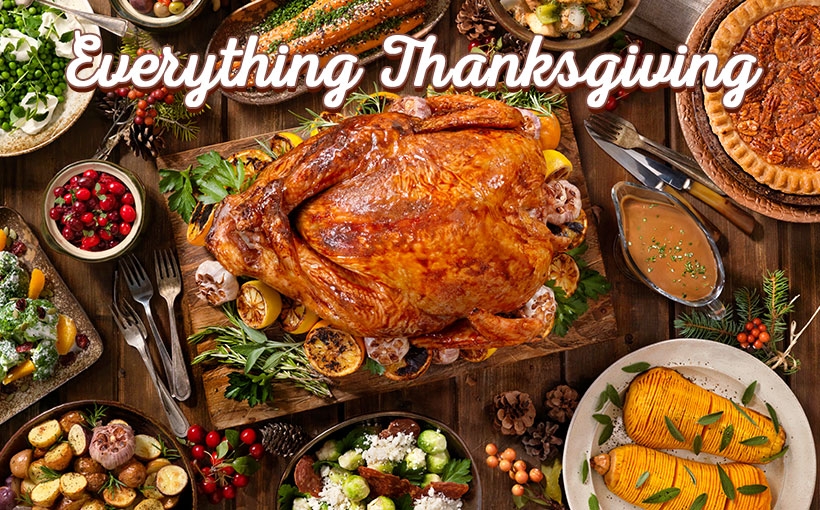 Everything Thanksgiving
Food City has everything you need to create memorable masterpieces at home.
Brand

Hormel

Description

Black Label Ham

Deal

48 Oz.

Deal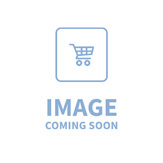 Brand

Food City Premium

Description

Cinnamon Honey Bun Ice Cream

Deal

48.0 OZ

Deal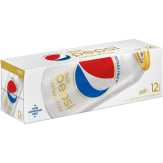 Brand

Pepsi Cola

Description

Diet, Caffeine Free Soft, 12 Pk.

Deal

12 Oz.

Deal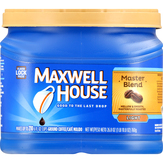 Brand

Maxwell House

Description

Master Blend Ground Coffee, Plastic Tub

Deal

26.8 Oz

Deal
Rating

1 stars

2 stars

3 stars

4 stars

5 stars

Title

Reese's® Chocolate Peanut Butter Bars

Description

These luscious bars are made with an oatmeal-peanut butter crust and streusel topping and a chocolate-condensed milk layer in the middle. Then they're topped with [url href="http://www.hersheys.com/reeses/products.aspx#/REESE'S-Peanut-Butter-Cups" target="_blank" title="reese's candies"]Reese's[/url] miniature peanut butter candies for an incredibly scrumptious treat that's great for Halloween or holiday baking.
Rating

1 stars

2 stars

3 stars

4 stars

5 stars

Title

Peppermint Fudge

Description

This is my daughter Sarah's favorite fudge ! I always make it at Christmas time, but I often get requests from her throughout the year. It makes over a hundred servings, so it is great for parties or to wrap up as gifts.
Rating

1 stars

2 stars

3 stars

4 stars

5 stars

Title

Chocolate Crinkles

Description

The dough is easy, but the waiting is hard. Yes, this dough, which is more like a thick, creamy batter, really requires a thorough chilling that is best accomplished overnight. It needs to be firm enough to roll into balls and cold going into the oven in order to puff and crack as intended. Don't overcook these treasures they should be tender and fudgy.