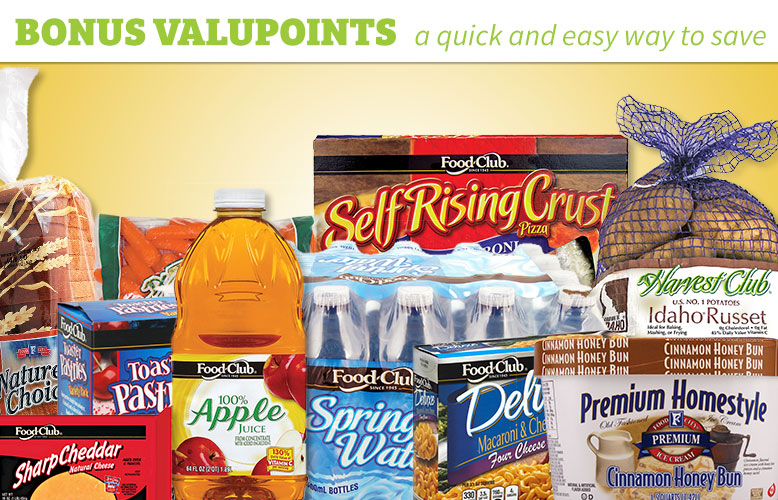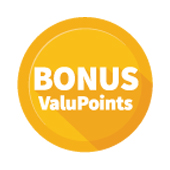 Bonus ValuPoints
Bonus ValuPoints are a quick and easy way to save. Earn discounts on fuel and groceries even faster with the purchase of select items at Food City. Look for the Bonus ValuPoints tag on participating items in-store and in our weekly ad.
---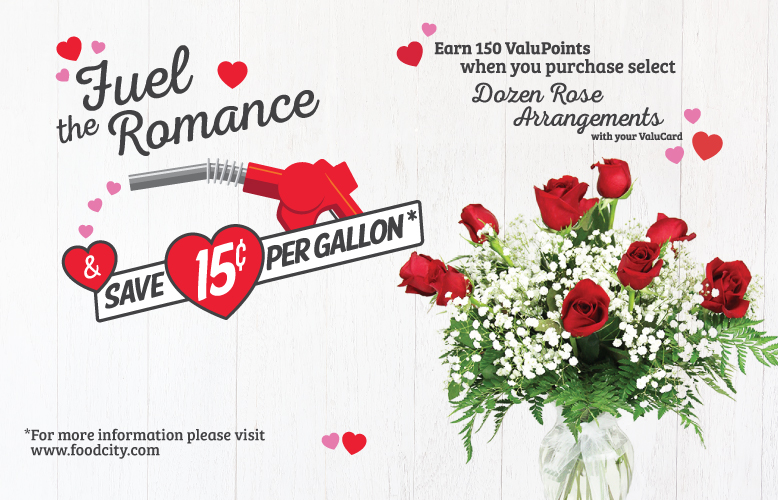 Fuel Your Romance this Valentine's Day and Save 15¢ per gallon* on fuel
Earn 150 Valupoints when you purchase select fresh cut Dozen Rose Arrangements with your ValuCard.
Participating Rose arrangements include Classic Rose Arrangement, Elegant Rose Arrangement, Premium Rose Arrangement and our Premier Rose Arrangement.
We offer delivery to local businesses when you Order Online.
Offer expires 02/14/17
*up to 20 gallons
Start Earning Bonus ValuPoints Today!
look out for these bonus items
At Ease Appetizers - Selected Varieties, 5.8-11 Oz Box
At Ease Breakfast Items – Selected Varieties, 7.1-9 Oz, 2 Pk
Buckley Farms Chicken Breasts Boneless Skinless, 2.5 lb
Buckley Farms Chicken Tenders Boneless Skinless, 2.5 lb
Buckley Farms Chicken Wing Sections, 40 Oz
Buckley Farms Fully Cooked Bacon, 2.52 Oz
Domestic Disinfecting Spray - Selected Varieties, 12 Oz
Food City Premium Package Meats - Selected Varieties, 8 Oz
Food City Premium Ice Cream - Selected Varieties, 48 Oz
Food City Premium Saltine Crackers, 16 Oz. Box
Food Club Break N Bake Cookies - Selected Varieties, 16 Oz Tray
Food Club Chocolate Chip Cookie Dough, 30 Oz Tube
Food Club Chunk Cheese - Selected Varieties, 32 Oz
Food Club Dry Roasted Peanuts - Selected Varieties, 30.0 Oz
Food Club Flavored Spring Water - Selected Varieties, 6 Pk 16.9 Oz
Food Club Liquid Bleach - Selected Varieties, 64 Oz
Food Club Party Peanuts, 38.5 Oz.
Food Club Pizzeria Style Pizza - Selected Varieties, 17.95 Oz
Food Club Rising Crust Pizza - Selected Varieties, 13-32.75 Oz
Food Club Thick & Chunky Salsa - Selected Varieties, 24 Oz
Food Club Thin & Crispy Pizza - Selected Varieties, 22-24.8 Oz
Food Club Trail Mix - Selected Varieties, 9.25-10 Oz
Food Club Ultra Thin Pizzas - Selected Varieties, 13.95-16.95 Oz
Food Club Vanilla Wafer Cookie , 12 Oz. Box
Food Club Window Cleaner - Selected Varieties, 32 Oz
Full Circle Spring Water, 28/16.9 Oz
Kerns Creme Pies - Selected Varieties, 25-26 Oz
Lay Touchdown Beef Franks, 16 Oz
Moore's Potato Chips - Selected Varieties, 7.75-8 Oz
Premium Rotisserie Chicken - Selected Varieties
Rosario's 16" Pizzeria Pizza - Selected Varieties
Rosario's Brick Oven 16" Pizza - Selected Varieties
Simply Done Fabric Softener Sheets - Selected Varieties, 80 Ct
Simply Done Disinfecting Wipes - Selected Varieties, 75 Ct
Terry's Party Size Potato Chips - Selected Varieties, 15.25 Oz
valid 01/25-02/21 2017