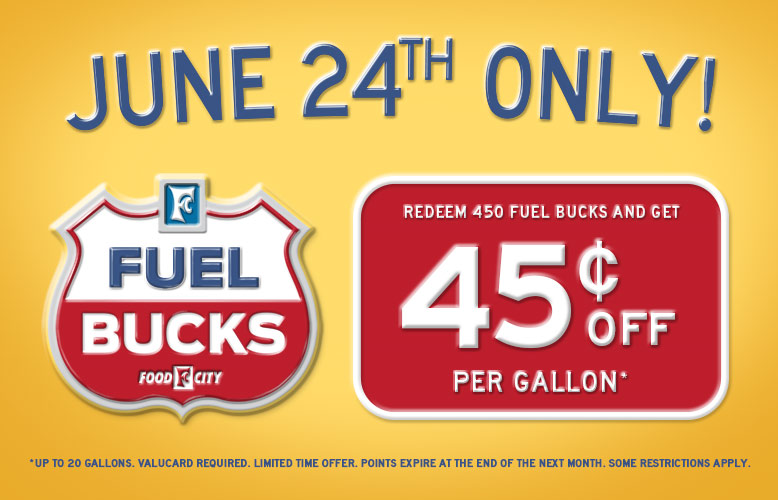 Save even more on Fuel with Fuel Bucks!
Get 3x Fuel Savings June 24 only!
Save up to 45¢ per gallon on fuel when you redeem 450 Fuel Bucks at participating Food City Gas 'N Go locations.
Get your 3x Fuel Savings
150 Fuel Bucks = 1 Fuel Visit
Save 15¢ per gallon with 150 Fuel Bucks (1 Fuel Visit)
Save 30¢ per gallon with 300 Fuel Bucks (2 Fuel Visits)
Save 45¢ per gallon with 450 Fuel Bucks (3 Fuel Visits)
*Maximum point value available will be redeemed if available. Limit of 20 gallons per transaction.