A Message From Steve Smith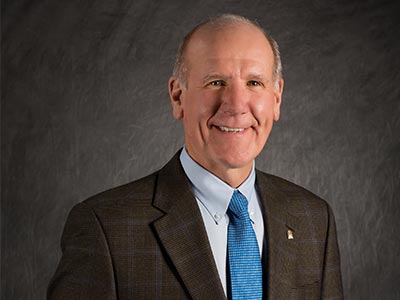 Like recent years, 2016 presented many of the normal challenges for our industry, including increased deflation and rising competition. However, it brought about a number of disasters that devastated entire regions and forever changed the landscape of many of our communities.
The Gatlinburg wildfires were one of the largest natural disasters in Tennessee's history, resulting in the loss of 14 precious lives, 134 injuries, over 17,904 acres burned, more than $500 million in damages and over 2,400 structures completely or significantly destroyed in a battle waged by more than 780 firefighters from 40 states – and the most devastating statistic of all, the cause - arson. When the rains finally arrived, the flames were extinguished mere feet from our Gatlinburg Food City, which sustained only smoke, soot and ash damage. However, 14 Food City associates suffered the devastating loss of their homes and 24 others were displaced due to significant damage.
Our Food City teams quickly mobilized, as the entire town remained closed under federally mandated road blocks and curfews. Thanks to the preventative measures taken by Gatlinburg Store Manager, Junior Watson and his exceptional team of associates prior to evacuation, product losses were minimal. With the aid of generators and water tankers, customers and first responders were allowed to return to the Gatlinburg store on a limited basis the next day. During the following week, as the area remained closed under strict curfew, Junior and his team served $5,000 in complimentary meals to first responders, National Guard and other emergency personnel and the store donated more than $4,000 in food and supply items to the Rocky Top relief shelter.
Food City also donated a trailer load of water and Gatorade, half a load of pet food, 1,200 holiday hams, a pallet of peanut butter, 100 pallets, batteries and countless other supplies. The Food City KARE Fund provided assistance to every Food City associate who applied for assistance and Junior worked to assist his associates with accommodations, transportation and meals, etc. Our corporate offices organized associate clothing and toy drives. The company launched a massive fundraising campaign, making a $50,000 contribution and inviting our customers, associates, vendor, media and NASCAR partners to contribute as well. During the two week program, we raised over $750,000. 100% of the funds were presented to local relief organizations. Preparations are currently underway for a final check presentation, making ours among the largest donation on record by a private company.
Only days later, an EF-2 tornado touched down in McMinn County, leaving 20 injured and causing damage to 30 structures. Our team again quickly responded, raising $7,500 to benefit three of the local tornado relief agencies.
We partnered with the United Way of Greater Chattanooga to host the first annual Celebrity Bagging event in our Chattanooga market. The promotion was a huge success, raising over $16,000 to benefit the Woodmore families impacted by the tragic bus accident that devastated their community.
We teamed with local media partners to host a collection drive to assist victims of the West Virginia floods. This tragedy claimed 23 precious lives, destroyed 1,500 homes, 125 businesses and caused $36,000,000 in damage to road ways.
All of these outstanding benevolent initiatives and others were made possible through a tremendous amount of team work and coordination among many of our associates, spanning from our distribution center and corporate support teams to numerous store locations. On behalf of our entire company, I would like to express my deepest condolences to the members of our Food City Family who were affected by these and other unspeakable tragedies throughout the year – along with my sincerest appreciation to each and every member of our team who played a part in making these critical assistance programs possible for our fellow associates, friends, family and neighbors. I am extremely proud of the extraordinary group of associates that make up our Food City Family. Thank you for making a difference – for our customers, our company and our community!
Great job team,
Steven C. Smith
President/CEO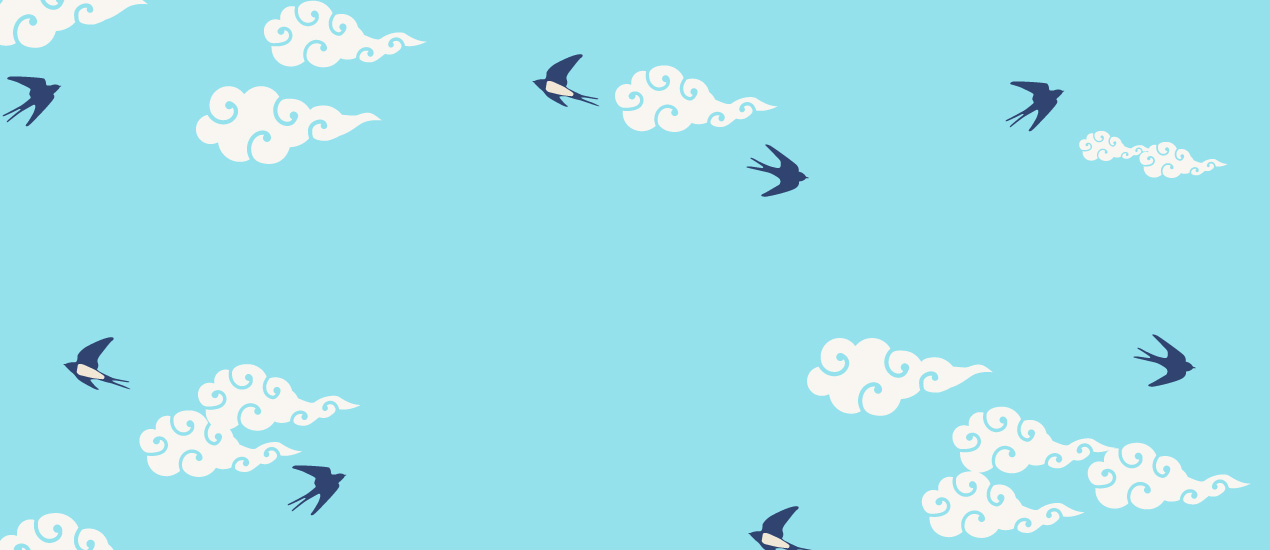 Associates to be Recognized for Outstanding Community Service
Food City recognizes outstanding volunteerism among their associates via their Claude P. Varney Volunteer Recognition Program. Now is the time to sign up. Application may be filled out online.
Help us congratulate 2017's award winners.
It's Flu Season: take action to stay healthy
1 – Flu Shot
Get your flu shot every year at your Food City pharmacy. Make sure all members of your family get their flu shot.
2 – Fight off Germs
Frequent hand washing with soap and water. If soap and water are not available, use alcohol-based hand rub.
Cover your nose and mouth with a tissue when you cough or sneeze. Throw the tissue in the trash after you use it.
Avoid touching your eyes, nose and mouth. Germs spread this way.
Clean and disinfect surfaces and objects that may be contaminated with germs like the flu.
Avoid close contact with sick people and don't spread the flu to others.
3 – Recognize flu-like symptoms & get treated
Flu-like symptoms may include: fever, cough, sore throat, runnyor stuffy nose, body aches, chills, headache, and fatigue.
If you get the flu, antivirals can treat your illness by shortening it, making it milder and preventing serious complications. (Antivirals are not antibiotics)
Self care – rest, drink plenty of fluids such as water, sports drinks, or clear broths. Gargle with warm salt water for sore throat. Treat symptoms with over-the-counter meds (OTC)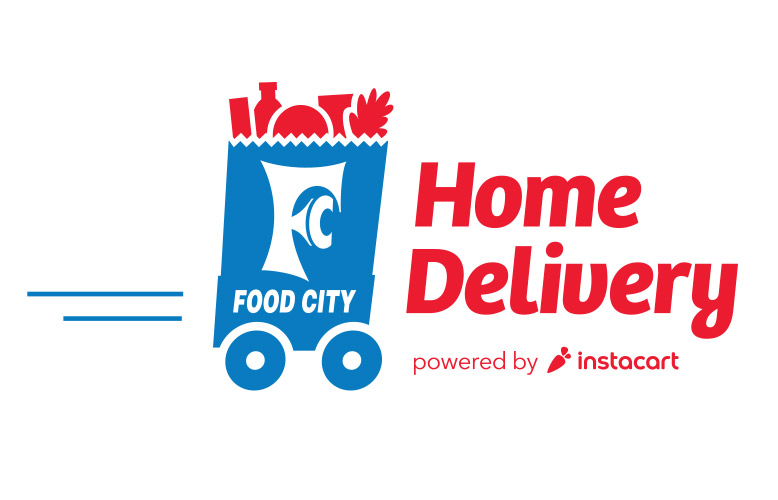 Food City Delivers!
Same-day grocery home delivery is now available in many of our stores. Learn more about this new service and find special offers in your area.
---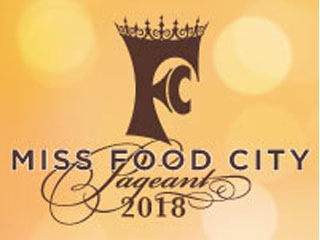 Miss Food City 2018 Pageant
Held at the beautiful Paramount Center for the Arts in downtown Bristol, Tennessee, the annual Miss Food City Pageant showcases young women from across the region. Co-sponsored by WXBQ 96.9 FM - 24 Carrot Country, the pageant will take place at 7:00 p.m. on Saturday, October 28, 2017.
Contestants are being sought throughout the region and Food City associates are encourage to apply.
---
Distribution Center in the Spotlight
Recently our friends at WBIR in Knoxville, TN stopped by and did a spotlight on our Distribution Center in Abingdon, VA.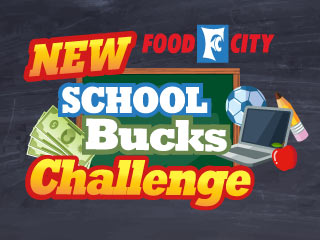 School Bucks is new for 2017
Earning money for your school is now easier than ever! Your school earns a point for every dollar you spend at Food City. The more points earned, the bigger the share of the $700,000 we're giving away!

Take the challenge and link your ValuCard to the school of your choice!
---
Two New Food City Stores Coming Soon!
Middlesboro, KY
Brand new Food City in Middlesboro, KY. The 56,300+ square foot supermarket will serve as a replacement unit and be located just behind the existing store. The project is expected to be completed by late fall.
Read More
Athens, TN
Company officials recently announced plans to construct a new Food City in Athens, TN. The 54,000+ square foot supermarket will be located on South Hill Street and is expected to be completed by late fall.
Read More
Let's Go RACING!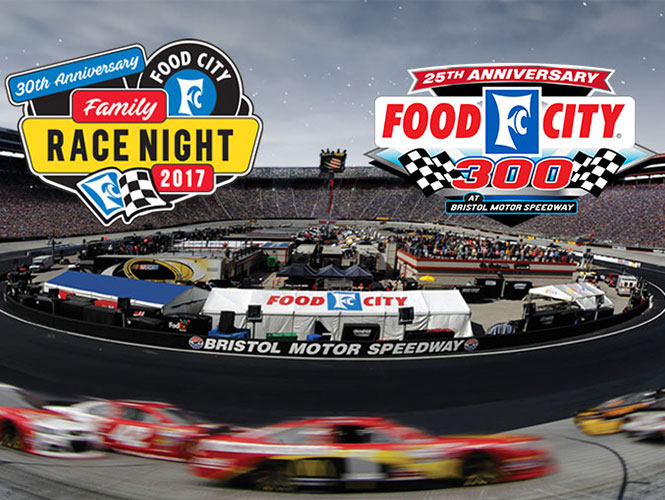 This year marked the 30th Anniversary of Food City Race Night and the 25th anniversary of the Food City 300. Food City is Bristol Motor Speedway's longest running title sponsor and the second longest in NASCAR.
THANK YOU to everyone who volunteered their time and talents to make these events a success!
Two Food City Pharmacists Receive John McNiel Award

Bryan Fields, Pharm.D., pharmacy manager for the S. Williamson, KY Food City was recently named the recipient of the 2017 John McNiel Customer Service Award.
Learn More

Celeste Watts, R.Ph., pharmacy manager for the Etowah, TN Food City Pharmacy is the recipient of the 2017 John McNiel Customer Service Award.
Learn More
Recent Promotions and New Additions
help us recognize these members of our Food City family
Meet Greg Sparks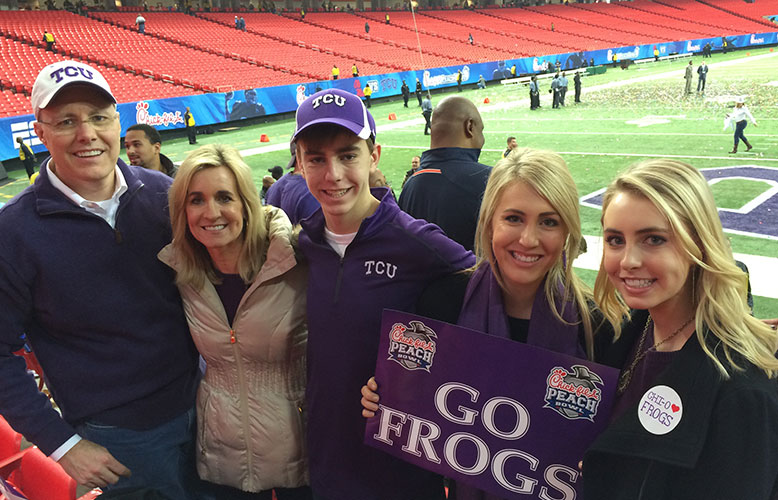 Greg Sparks joined the Food City leadership team in September of 2016, as Chief Operations Officer & Senior Vice President. Prior to joining the Food City family, Greg had spent over 30 years working in the retail industry for several major retailers and served in the capacity of Division President and Executive Vice President of Store Operations. Throughout his career, business has taken him to various parts of the country, including an acquisition of stores in Alaska, and into international markets such as Egypt.

Healthier Tennesssee Workplace
The Governor's Foundation for Health and Wellness today announced that K-VA-T Food Stores Inc., parent company for Food City, has once again been named a Healthier Tennessee Workplace in 2016 for its commitment to encouraging and enabling employees to live a healthy lifestyle both at work and at home.
Read More
Food City Produce Manager Named National Finalist
Recently, William "Bill" Stewart, produce manager for Food City's Paintsville, KY location has been named as one of the 25 finalists contending for the coveted 2017 Retail Produce Manager of the Year Award.
Read More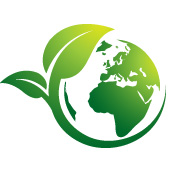 Eco Tip
If your home heating and air equipment is more than 10 years old, it may be time to consider replacing it with a newer, more energy-efficient model.
This might be a fairly expensive upfront investment, but replacing older equipment with newer, more energy-efficient models will save energy and money in the long run.
If replacing your heating and cooling unit is not currently an option, then be sure to have routine maintenance performed to ensure that the older unit is performing at its peak level and to prevent the likelihood of a breakdown. Using a programmable thermostat to set the temperature a few degrees lower at night and while you are away from home will save energy, too.
---
Associate Spotlight
Name: Jaci Kazy
Years at Food City: 7
Location: Store #773 Cleveland, TN
Position: Assistant Store Manager
What do you do when not at Food City? ? I have a beautiful 3 year old little girl named Stella Jane; she keeps me on my toes. I recently got married and love spending time with my family. We have an American Bully named Robbie. I'm a very crafty person. I love making things with my dad, as a matter of fact every wall decoration in my house my dad and I made together. I love craft shows and going to festivals. I enjoy mountain rides and cooking for my family.
What is the funniest thing you've seen while at work? One year for Christmas I got all the managers a present, and they all were so excited until they opened a big bag of candy coal.
What advice do you have for newbies?
Always give your job 100 %; you never know where life takes you.
2017/2018 Tennessee Grocers Education Foundation
Food City Scholarship Winners
Elizabeth Quillen, Store 848 – Ed Moore Memorial Scholarship
Noah Estep, Store 823 – Coca-Cola Bottling Company Consolidated Scholarship
Kadence Steele, Store 735 – La'Shanna Trout Memorial Scholarship
Sarah Corder, Store 703 – Jack & Jewell "Judy" Smith Memorial Scholarship
Madison Melville, Store 701 – Food City Scholarship
Terryl Dodson, Store 687 – Eddie McMillan Community Service Scholarship
Cassidy Hensley, Store 663 – TGCSA Scholarship
Jacob Whittenbarger, Store 653 – Jack & Jewell "Judy" Smith Memorial Scholarship
Kevin Parker, Store 646 – Food City Scholarship
Chloe Ford, Store 640 – Food City Scholarship
Lacey Roberts, Store 632 – Golden Flake Snack Foods Scholarship
Candace McClanahan, Store 629 – Jack & Jewell "Judy" Smith Memorial Scholarship
Hunter Sykes, Store 619 – Food City Scholarship
Blake Cubberley, Store 611 – Jack & Jewell "Judy" Smith Memorial Scholarship
Cody Sartorius, Store 602 – Jack & Jewell "Judy" Smith Memorial Scholarship
Laken Bevins, Daughter of Will Bevins: Store 699 – Quaker Oats Scholarship
Daniel Bevins, Son of Will Bevins: Store 699 – Sharon Smith Hembree Memorial Scholarship
Lyndsay Boyd, Daughter of Terry Boyd: Distribution Center – Food City Truck Drivers Scholarship
Tyler Corum, Son of Mark Corum: Store 618 – Frank David Memorial Scholarship
Taylor Gibson, Daughter of Karen Edmundson: Store 631 – Sharon Smith Hembree Memorial Scholarship
Hailey Parton, Daughter of Emily Parton: Support Center – Ed Shull Diversity Scholarship