Associate Coupons
One of the added benefits of being a Food City associate is monthly associate only coupons! Each month these special savings are loaded automatically to your ValuCard. The coupon will be redeemed at the register when the appropriate item is scanned at check-out. No clipping. No keeping track of coupons, just convenient instant savings. Each month these special deals will be listed at the bottom of your receipt on your next purchase.
To make sure you are enrolled for associate coupons, go to MY PROFILE. Under "Name, Address, and Telephone" there is a place for your ValuCard. Verify that this is the accurate card number. If it is, you are linked to receive associate coupons. If not, you can press edit in the upper right hand corner and change your number.
Here are some of the items you could save on for this month (02/01 - 02/28)
• $1.00 Off Arla Cheese
• $1.25 Off Act II Popcorn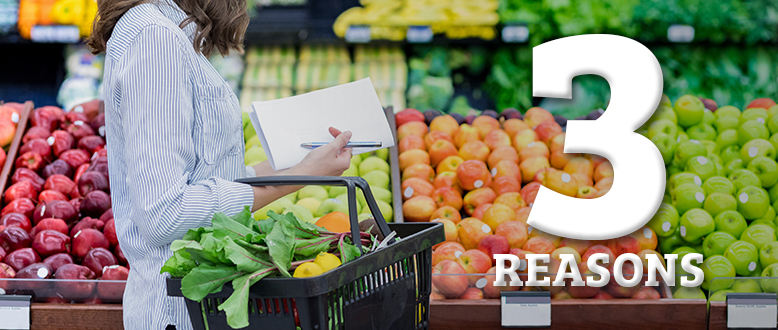 3 Reasons I am a Loyal Customer
• Pride in what we do
"I am very proud of what our company stands for, our footprint in the community is amazing. Wherever you go in our area, KVAT has made an impact."- Phil D. (KVAT Food Stores)
Not only do we support national organizations like Mission Able and Race Against Hunger, but our own associates raise money and volunteer in their free time for local organizations.
• I enjoy my Job
"Without customers, none of us would have a job, so by being a customer, I am contributing to the future of our company just by buying my groceries!"- Lee J. (KVAT Food Stores)
• ESOP
"Each time I shop, I am contributing to the overall sales of our company, increasing our stock value and putting money in my pocket."- Daniel H. (KVAT Food Stores)
Everyone in the company that has been here for more than 1 year, is over 21 and worked at least 1000 hours is eligible.
New Center Road Food City Set to Open
on January 31st, 2018
Shelves are stocked in preparation for the much anticipated January 31st opening of the new Food City in Sevier County. The 48,500+ square foot supermarket, located at the intersection of Newport Highway and New Center Road is the company's sixth location in the area.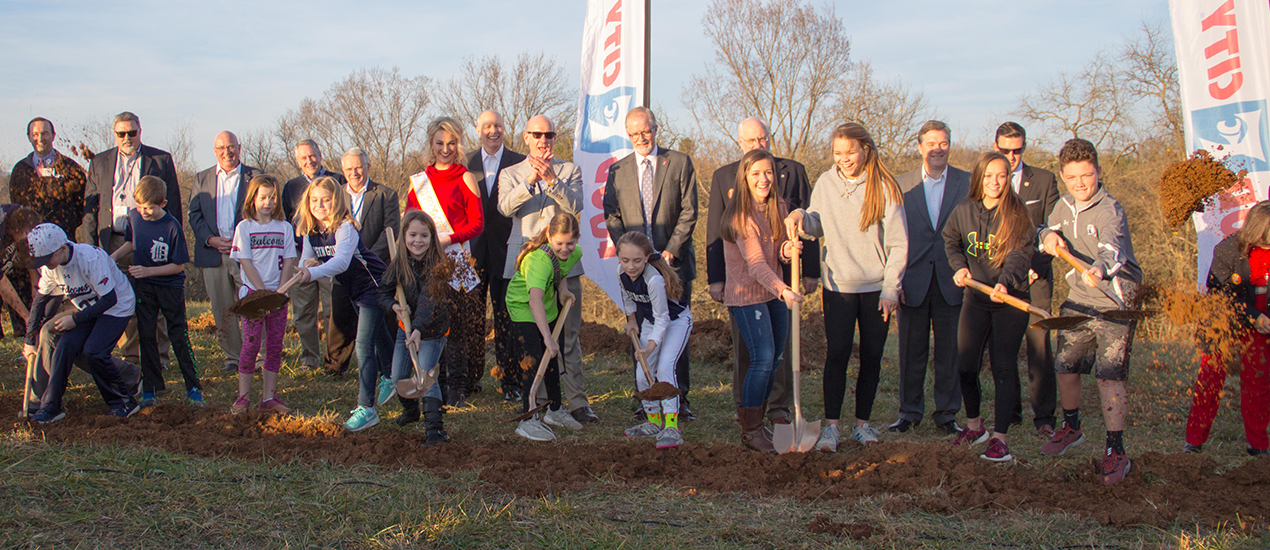 Construction Underway on New Abingdon Food City
Food City breaks ground for the long awaited new Abingdon, VA location. In addition to the state-of-the-art Food City store, the 73 acre site will feature commecial developments and new Abingdon Sports complex.
Scholarships and Internships for 2018
2018 Internship Opportunities
Food City is looking for potential candidates for our Summer Internship Program. The internship is a paid 10-week summer position for the retail store level and for select departments at the corporate level. If you are interested, please see your HRC or Store Manager for further information. Download application.
$150,000 in Scholarships Available!
Because you are an employee of a company that is a member of Tennessee Grocers & Convenience Store Association (TGCSA) you and your children are eligible for scholarships provided by Tennessee Grocers Education Foundation (TGEF). Applications will be available December 1, 2017, through February 28, 2018. Please visit the TGEF website for more information.
To learn more about scholarship opportunities for associates please log on to My Profile.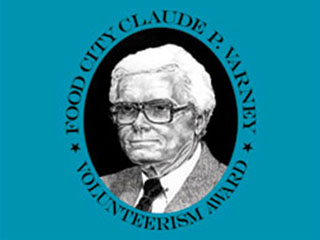 Food City Recognizes Associates for Outstanding Volunteerism
Food City is well-known for their superior customer service and vast community involvement within their operational areas. In keeping with their exemplary service standards, each year Food City recognizes outstanding volunteerism among their associates through their Claude P. Varney Volunteer Recognition Program.
Store level winners for this year's Claude Varney Award have been announced.
---
Here's to your Health
By Nurse Lori
Question - What's the best medicine or supplement for me to take for my health?
Answer - There is not a magic pill to pop. Instead, it is something that doesn't even need a prescription.
What is it? - It's exercise - good 'ole activity.

The Facts - Sitting and a sedentary lifestyle can age us and have more dire consequences than many other health issues.
Dr. James Levine states "Sitting is more dangerous than smoking, kills more people than HIV and is more treacherous than parachuting."
Levine is credited with coining the mantra - "sitting is the new smoking"
We are sitting ourselves to death, so move it for your health.

The Plan - Move your body, stretch, and strengthen your muscles.

Walking - If you haven't exercised much, start by walking 10 minutes a day most days of the week. Gradually increase your speed and walk time to 30 minutes a day and aim for 150 total minutes a week.

Stretch and Strengthen - Stretch every day using various moves. Aim for strength training two - three times a week. You can use your own bodyweight, resistance bands, or weights. Start out slowly and gradually increase the weight and /or numbers of times (reps).
There are many reliable trainers and websites that help you with the basics and how to stretch and strength train properly. A good one is American College of Sports Medicine (website: www. acsm.org.)
Wear comfortable clothing, good supportive shoes, and dress for the weather and environment. If you are in an office setting, get up, move, and stretch every hour.
Always remember if you have health issues, talk with your doctor before beginning any exercise routine.
Distribution Center in the Spotlight
Recently our friends at WBIR in Knoxville, TN stopped by and did a spotlight on our Distribution Center in Abingdon, VA.
It's Flu Season: take action to stay healthy
1 – Flu Shot
Get your flu shot every year at your Food City pharmacy. Make sure all members of your family get their flu shot.
2 – Fight off Germs
Frequent hand washing with soap and water. If soap and water are not available, use alcohol-based hand rub.
Cover your nose and mouth with a tissue when you cough or sneeze. Throw the tissue in the trash after you use it.
Avoid touching your eyes, nose and mouth. Germs spread this way.
Clean and disinfect surfaces and objects that may be contaminated with germs like the flu.
Avoid close contact with sick people and don't spread the flu to others.
3 – Recognize flu-like symptoms & get treated
Flu-like symptoms may include: fever, cough, sore throat, runnyor stuffy nose, body aches, chills, headache, and fatigue.
If you get the flu, antivirals can treat your illness by shortening it, making it milder and preventing serious complications. (Antivirals are not antibiotics)
Self care – rest, drink plenty of fluids such as water, sports drinks, or clear broths. Gargle with warm salt water for sore throat. Treat symptoms with over-the-counter meds (OTC)
Associate Spotlight
Name: Greg Johnson
Years at Food City: 22 years
Location: Food City Distribution Center
Position: Dry Warehouse Manager/ KARE Board Chairman

What do you do when not at food city? When I am not at work I love spending time with my family. I am also a passionate Virginia Tech fan so I enjoy my trips to Blacksburg to watch the Hokies.

What is the funniest thing you've seen while at work? Well I do not want to mention any names but one of my fellow managers showed up for work one day with two different shoes on so that was pretty funny.

What advice do you have for new associates? Realize and appreciate the opportunities in front of you here at Food City and always give your best.

What is your favorite thing about our company? First and foremost is the opportunity Food City has given me to provide for my family. But being able to be a part of something that Jack Smith started such a long time ago means a lot me as well. Food City provides me with a job that allows me to help develop opportunities for the many talented associates we are blessed with here at Food City, and for that I am truly thankful.

What are your tricks of the trade? I am not sure I would call it a trick but I believe being consistent and never forgetting that our associates are our most important resource are a path to success.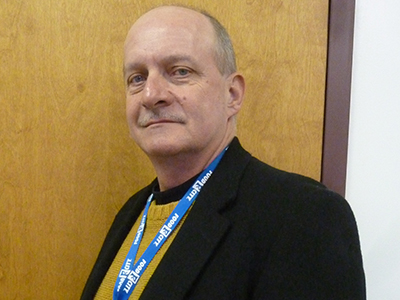 Name: Mark Hartzog
Years at Food City: 32 years
Location: Freezer Warehouse
Position: Warehouse Manager

What I do when I'm not at work:Spend time with my family doing things around the house or I go fishing.

The funniest thing I've seen while at work? Too numerous to mention!

Advice for new associates: Set goals for yourself.

Where do you want to be 5, 10 or 15 years from now? When I started in 1985 I knew then that this was where I wanted to be. I knew then that I wanted to be a warehouse manager and through hard work and dedication to the company I achieved my goal. Work hard and follow the rules, regulations and procedures. Try and keep a positive attitude and never give up!

Favorite thing about our company: Job security.

Tricks of the trade: Earn respect, don't demand it. Treat people with respect.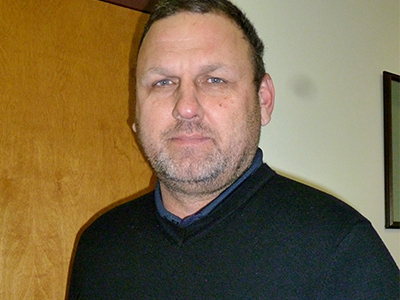 Name: Randy Vaughn
Years at Food City: 25
Location: HBC
Position: HBC Warehouse Manager

What do you do when not at food city? I coach basketball at Northwood High School, and I enjoy fishing and spending time with my new Grandbaby.

What is the funniest thing you've seen while at work? We were eating lunch one day in the breakroom, Mark Hartzog (Freezer warehouse manager) got chocked on his sandwich and I had to use the Heimlich maneuver on him. Some associates are still mad at me.

What advice do you have for new associates? Show up on time, do the job that you are assigned and follow the company's rules and you will always have a job at Food City.

What is your favorite thing about our company? I like how involved our company is within every community and how we take care of our associates through programs like KARE.

What are your tricks of the trade? Take pride in what you do and always give your best effort.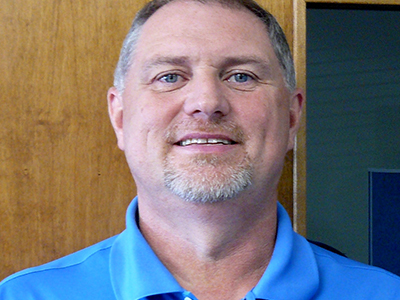 Name: Terry Boyd
Years at Food City: 25
Location: Perishable Warehouse
Position: Warehouse Manager

What do you do when not at food city? Attending my daughter's softball games, playing golf, installing ceramic tile.

What advice do you have for new associates? Show up every day, work hard and it's all going to work very good in the long run.

What is your favorite thing about our company? The reinvestment in the company, the family atmosphere and providing opportunities for those who seek them.

What are your tricks of the trade? Surround yourself with the best people then stand back and let them do their job and trust them to do it.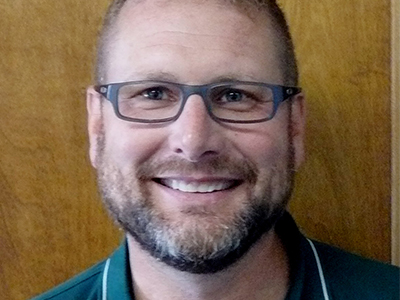 Name: Timothy Salyer
Years at Food City: 32 Years
Location: Distribution Center
Position: Produce Warehouse Manager

What do you do when not at food city? I work on my farm that I enjoy; spend time with my family.

What is the funniest thing you've seen while at work?
What advice do you have for new associates? Life is short find what makes you happy and give it your all. Manage your time in all things you do and take time for family so you want have any regrets when the years pass.

What is your favorite thing about our company? I enjoy the people I work with; and what all we do for our communities.

What are your tricks of the trade? Treat people the way you want to be treated, work hard and don't ever forget where your help comes from each day you get out of bed.
Recent Promotions and New Additions
help us recognize these members of our Food City family
We are extremely proud to announce the promotion of Steve Trout to the newly created position of Director of Continuous Improvement.
Steve currently serves as District Manager for District #6. The transition into his new position will take place in early 2018, following the opening of the New Center Road Food City. He will work out of the Corporate Support Center in Abingdon and maintain an office at Food City #609 in Kodak as well.
As Director of Continuous Improvement, Steve will be responsible for evaluating company practices and processes to ensure optimal performance, including the direction of our Workforce Management team.
Steve is a long-time company associate, who has served in a number of key roles. He brings a vast knowledge of store operations and industry experience to this vital new position.
We would like to congratulate Steve on this much deserved promotion.