Freshville Farmer's Market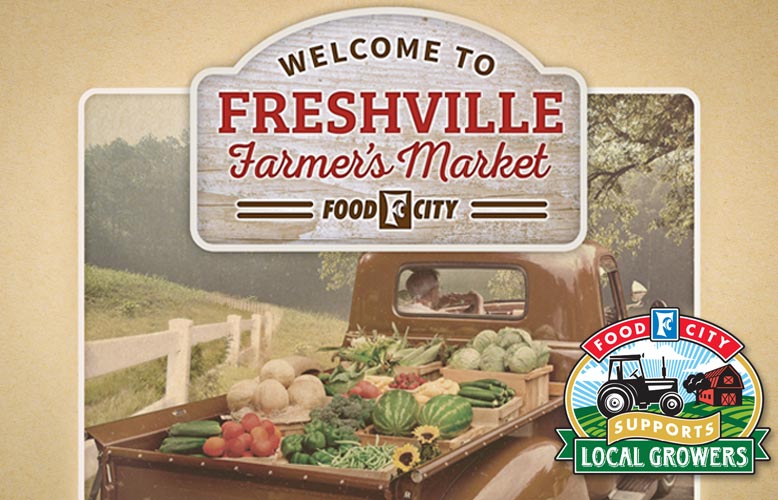 Food City Friday, July 12, 2019, 8:00 am - Saturday, July 13, 2019, 7:00 pm
At Food City we strive to bring the highest quality products to our customers. That is why Food City has partnered with local farmers to provide the freshest produce possible. These locally grown fruits and vegetables are picked at the height of quality and delivered directly to our stores, in many instances the day they were picked. Our Freshville events are much like Farmer's Markets, giving the community an opportunity to sample the finest, freshest locally grown produce at great prices! In Freshville you will find a wide array of locally grown produce such as corn, half runner beans, Grainger County tomatoes and squash.

Freshville Fresh Harvest Produce Tour is coming to a store near you!
Make plans to visit us this Friday & Saturday at your neighborhood Food City. Freshville will be open from 8am–7pm.