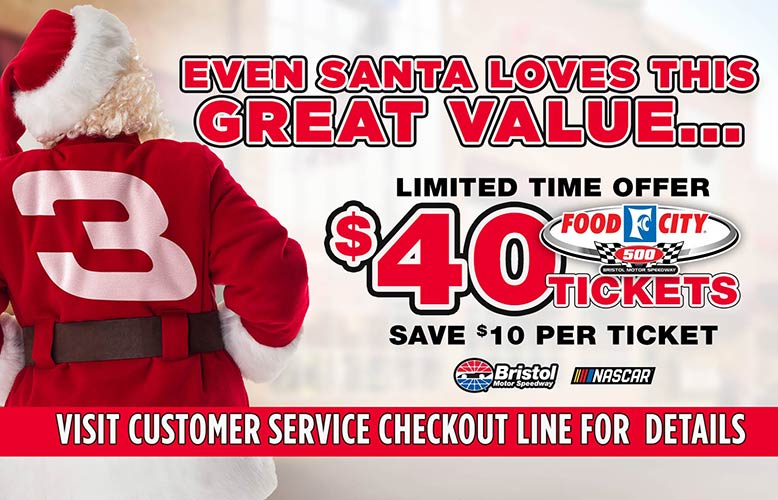 Bristol Motor Speedway Ticket Sales
Food City. - Wednesday, November 13, 2019, 6:00 am - Tuesday, December 31, 2019, 11:00 pm
Tickets are on sale now for one of the most anticipated short track races in the world. Food City 500 Race tickets for Sunday April 5, 2020 are now available for purchase in-store at $40 for adults and $10 for kids (12-and-under).
All tickets will feature blind-reserved seats selected by knowledgeable members of the BMS ticket office. Tickets will be sold at the customer service area of each Food City location. The tickets will then be emailed within seven days of purchase. Get your tickets at these fantastic limit time prices today!
Please visit Food City Store Front offices to take advantage of these amazing savings!