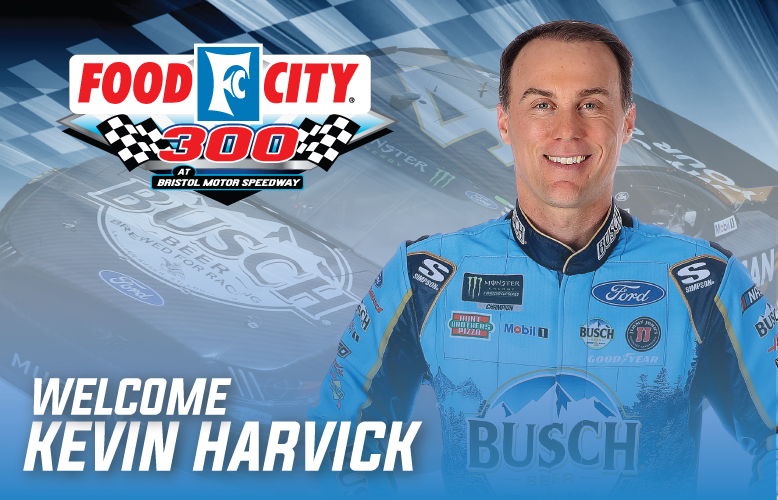 Kevin Harvick Appearance
1921 Highway 394 Blountville, TN 37617. - Saturday, August 17, 2019, 10:00 am - 11:00 am
Food City is excited to announce that Kevin Harvick, driver of the No. 4 Ford Mustang for Stewart-Haas Racing will be conducting an autograph session at the Blountville Food City on Saturday, August 17th beginning at 10 a.m.
Autographs are on a first-come, first-serve basis to the first 100 people to obtain receive a wristband. Wristbands will be distributed at the Blountville store Saturday morning beginning at 8 a.m.