Super Mega
mix and match to save some cash
Save money this week during our Super Mega Event.
Purchase any 10 participating items and save $5!
Check out this week's savings.
Promotion Information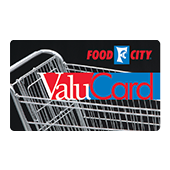 ValuCard Rewards
Save on items you use the most with ValuCard only pricing. Plus, earn ValuPoints that can be redeemed for even more great savings!
---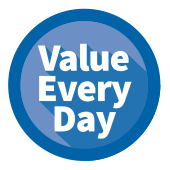 Low Price
Low prices on the items you use most.
---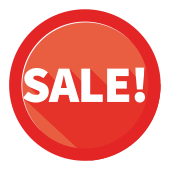 Sale Price
Special deals available for a limited time.
---
Price Drop
New lower prices on items throughout the store.
---
Buy 1 Get 1 Free
Double the savings, double the value with Food City's BUY ONE GET ONE FREE deals. Pick up the first item at the regular price you're used to paying, pick up another of the same item and it's absolutely FREE! Now that's a price we all love to pay!
---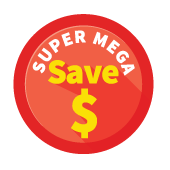 Super Mega Deals
Mix or Match specially marked products to save even more! Look for Super Mega tags. Limit of 5 transactions per customer, per visit.
---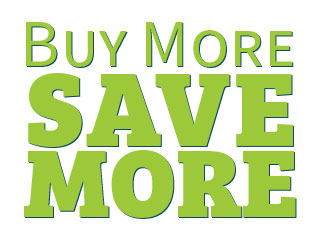 Buy More Save More
The more you buy, the more you save with our special Buy More Save more deals! Look for the tags.
---
Midnight Madness
Every so often, our folks stay up late, marking down prices on a variety of items so they can bring you MIDNIGHT MADNESS!
---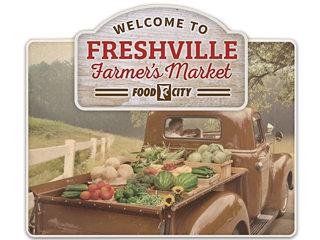 Freshville
At Food City, we celebrate Freshness! Every summer we go on the road to Food City stores throughout our market area to bring our customers the freshest, straight-from-the-farm produce to be found anywhere. Look for the big white tent in the parking lot at your local Food City store. You never know when it will be there.
---
Pick 5
Ever think you could get five days worth of meat items for less than $4.00 per day? You can when you shop Food City's Pick 5 section. There's a whole variety of fresh and packaged meat items to pick from. All you have to do is pick 5 packages to receive a special discounted price of just $19.99. It's meal planning and budget planning all rolled into one!
---