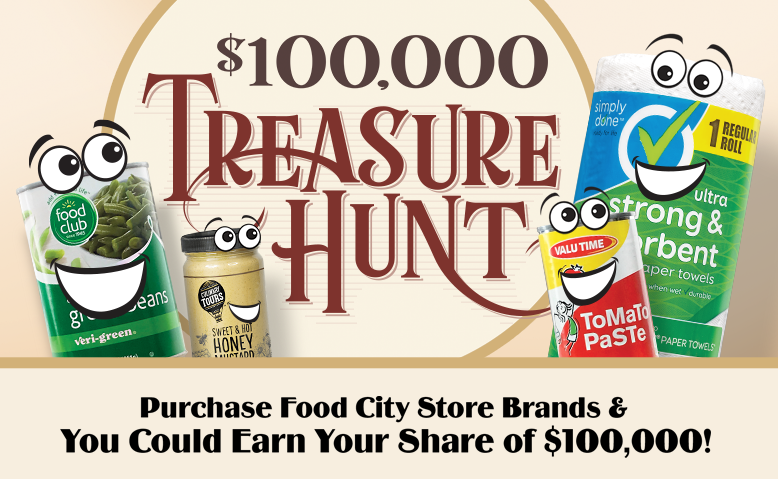 It's the Food City $100,000 Treasure Hunt
Where every store brand item in your home could be worth a hundred dollars!
To enter, simply buy any five participating store brands in a single transaction.*
The more store brands you purchase the better chance you have to be selected by the $100,000 Treasure Hunt Prize Patrol.
When the prize patrol arrives at your home you'll get $100 for every store brand you have in your home. Up to $10,000!
Stock up on money saving store brands for your chance to win!