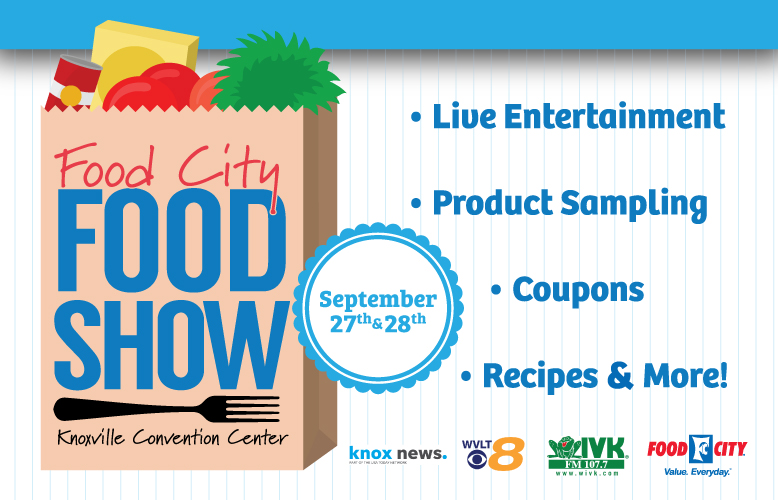 Food City Food Show
Knoxville Convention Center, Knoxville, TN. - Friday, September 27, 2019, 9:00 am - Saturday, September 28, 2019, 5:00 pm
The Food City Food Show will return to the Knoxville Convention Center on Friday, September 27th and Saturday, September 28th from 9 a.m. until 5 p.m. Enjoy product sampling, amazing recipes and exclusive money-saving offers from over 150 food vendors! Featuring LIVE cooking shows with celebrity chefs throughout the day! See quick and nutritious meal solutions the whole family will love.
Advance tickets are available starting September 10 at select Food City locations for only $8.00. Tickets will also be available at the event for $10. Children 6 and under are admitted free of charge.


Event proceeds will benefit the United Way of Greater Knoxville. United Way of Greater Knoxville "brings together resources to improve the lives of people in our community by helping them achieve their potential for self-sufficiency."
For your safety and others, absolutely no rolling carts of any nature will be allowed inside the show, i.e. wagons, luggage, and unoccupied strollers. We reserve the right to use discretion. Food City grocery bags will be available for your convenience.


Food City will not be responsible for any lost or stolen personal property.


There will be no re-entry into the show once you exit without an additional ticket.