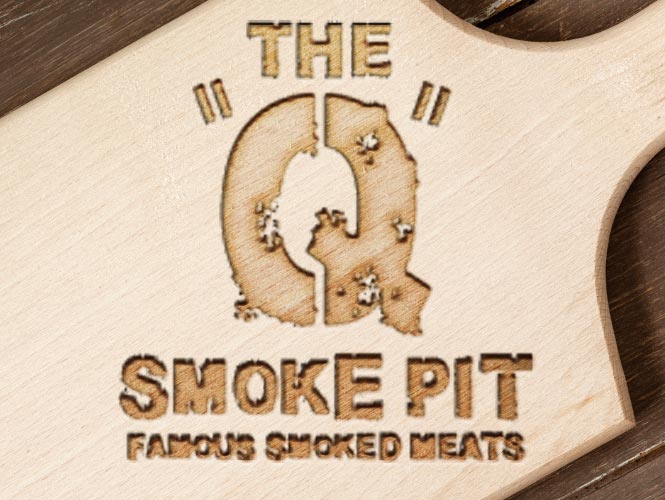 The "Q" Smoke Pit Famous Smoked Meats
We take the art of smoking and seasoning the finest barbeque very seriously – and very slowly. We only use the finest cuts of meat to ensure the highest quality product. Our Boston Butts, Ribs and Chicken are all perfectly seasoned with our secret blend of herbs and spices, then slow-smoked to perfection. And the best part is that you get to enjoy the hours of serious flavor without the wait!
Pick Some Up Today at one of these In-Store Locations:
2120 South Roan St, Johnson City, TN
920 North State of Franklin Rd, Johnson City, TN
1105 E. Morris Blvd, Morristown, TN
2310 Sandstone Drive, Morristown, TN
741 Dolly Parton Parkway, Sevierville, TN
11503 Chapman Highway, Seymour, TN
125 Judge Gresham Road, Gray, TN
1715 West Broadway Maryville, TN
207 Woodland Dr SW, Wise, VA
151 Cook Street, Abingdon, VA
429 University Drive, Prestonsburg, KY
If you can't make it to one of our in-store locations, don't worry we will bring it to you!
Look for the "Q" Mobile Smoker at these Food City locations:
All events are from 10:00am until 9:00pm unless otherwise noted.
Q Mobile Smoker schedule is subject to change without notice.
Please contact your local Food City for information.
Every Friday & Saturday (weather permitting, while supplies last)
300 Clinchfield St, Kingsport, TN
Every Friday through Monday 11am– 8pm (weather permitting, while supplies last)
1219 East Parkway, Gatlinburg, TN
09/16-09/19
1430 Volunteer Parkway Bristol, TN
1921 Highway 394 Blountville, TN

09/17-09/19
3064 Teaster Lane Pigeon Forge, TN

09/18-09/19
5078 Clinton Highway Knoxville, TN
4510 Highway 58 Chattanooga, TN

09/25-09/26
2120 South Roan Street Johnson City, TN
2799 Highway 72 North Loudon, TN
1715 West Broadway Maryville, TN
2712 Loves Creek Road Knoxville, TN

10/02-10/03
500 Forest Drive Jonesborough, TN
507 South Charles G. Seviers Boulevard Clinton, TN
284 Morrell Road Knoxville, TN
10161 Old Dayton Pike Soddy Daisy, TN

10/09-10/10
2120 South Roan Street Johnson City, TN
11501 Hardin Valley Road Knoxville, TN
1000 Ladd Landing Boulevard Kingston, TN
3901 Dayton Boulevard Red Bank, TN
205 River Bend Drive Pennington Gap, VA

10/16-10/17
121 North Hall Road Alcoa, TN
920 Broad Street Elizabethton, TN
1199 Oak Ridge Turnpike Oak Ridge, TN
3715 Ringgold Road East Ridge, TN
16410 Wise Street St. Paul, VA

10/23-10/24
2120 Highway 411 Vonore, TN
4307 North Roan Street Johnson City, TN
300 Market Drive Lenoir City, TN
1911 Moreland Drive Kingsport, TN
703 Signal Mountain Road Chattanooga, TN

10/30-10/31
731 Highway 11-W Church Hill, TN
2755 East Andrew Johnson Highway Greeneville, TN
1950 Western Avenue Knoxville, TN
420 Market Street Dayton, TN
3600 Hixson Pike Chattanooga, TN