Mix & Match Produce Sale
Save big this week on fresh produce. Purchase any five participating items for only $10.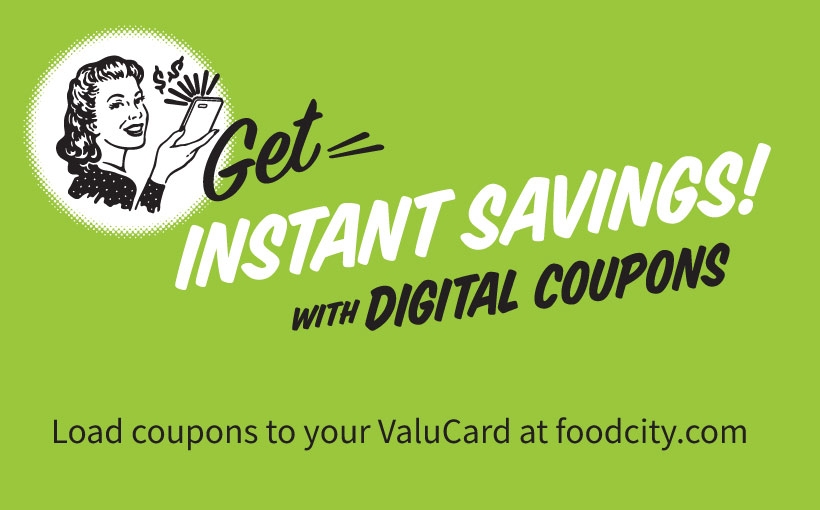 Digital Coupons
Make saving easy with digital coupons. Quickly browse and clip coupons directly to your ValuCard.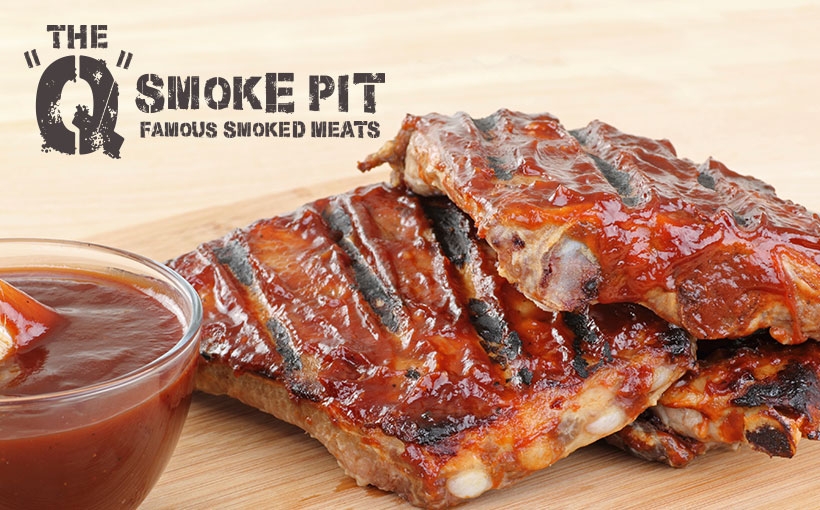 the Q Smoke Pit
Join us either in-store or at one of our mobile smoker events to enjoy some of the best slow smoked barbeque around.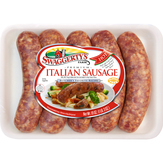 Brand

Swaggerty's Farm

Description

Hot Premium Italian Sausage, 5 ct

Deal

19.0 Oz.

Deal
Brand

Crush

Description

Strawberry 6pk .5ltr

Deal

FO 101.40

Deal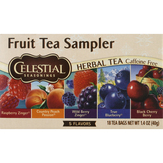 Brand

Celestial Seasonings

Description

Fruit Tea Sampler Caffeine Free He...

Deal

18 Ct.

Deal
Rating

1 stars

2 stars

3 stars

4 stars

5 stars

Title

Sweet Summery Kabobs

Description

If baking is a science, then grilling is an art. It's more than just cooking that fresh cut of meat to perfection—it's about incorporating colorful and fresh vegetables (and fruits!) into your delicious masterpiece. And as this summer grilling season kicks off, kabobs are at the top of my list. One thing I love about this recipe is that I can change it every time I make it, and it's always perfect for an afternoon cookout. Feel free to follow this easy recipe, or just take flavors you know you and your family love, throw together things you already have in your pantry, and make it up as you go along!
Rating

1 stars

2 stars

3 stars

4 stars

5 stars

Title

1990's – Salmon Tartare

Description

One of the easiest and most delicious no-cook appetizers you can make. Salmon tartare was popular in the 1990's, and still is today. This recipes uses only a few simple ingredients to construct this elegant appetizer. Use the freshest wild caught or fresh farmed salmon and firm but ripe avocados for the best results.
Rating

1 stars

2 stars

3 stars

4 stars

5 stars

Title

Patriotic Popcorn

Description

It's that time of year again—time to celebrate this fine nation's independence the way our forefathers would want us to. With fellowship, fun…and food! If you're anything like me (and most other Americans), the 4th of July is the perfect excuse to throw a red, white and blue cookout. Burgers and hot dogs are a given—but this year, I was trying to come up with a unique side that would fit in with our patriotic party. This is one of my new favorites—and the best part? You can change it up and use many different colors, so it's party-perfect all year long.

Title

Save $0.50

Description

$.50 OFF ONE (1) FOOD CLUB FAMILY SIZE TEA BAGS 24 CT. REGULAR OR DECAF

Title

Save $1.00

Description

Save $1.00 on ONE Tampax Pearl OR Radiant Tampons, OR Pure & Clean Tampons (16ct or higher)

Title

Save $3.00

Description

Save $3.00 on ONE Gillette OR Venus/Daisy Disposable (2ct or larger) (excludes Sensor2 2ct, and D...

Title

Save $0.50

Description

Save $0.50 on ONE Always Liners 30ct or higher OR Always Wipes 20ct or higher (excludes Always Di...