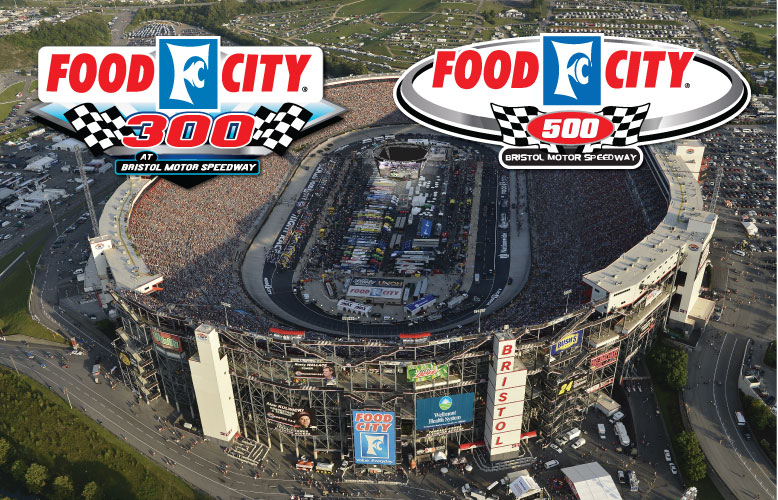 Food City Racing
Upcoming Events
Start Your Engines! The Food City name has become synonymous with NASCAR racing in the area with its sponsorship of two of the sport's most popular races: the Food City 500 and Food City 300 at Bristol Motor Speedway.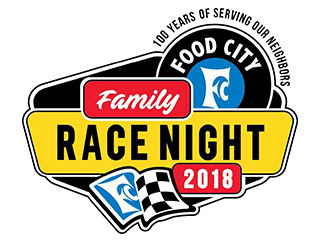 Food City Race Night
Thursday, August 16
Join us Thursday, August 16 at the Bristol Motor Speedway in the Hospitality Area outside of turn 4 for Food City Family Race Night. Event is from Noon until 6 pm and admission is FREE!
Regularly attracting over 30,000 people every year, Food City Race Night is one of the largest and most successful fan events held in conjunction with races at any NASCAR venue. Food City Race Night features entertainment, food, and fun. Fans of all ages get the opportunity to meet their favorite drivers and their teams.
---
Food City 300
Friday, August 17, 2018
Don't miss the Food City 300 this August at Bristol Motor Speedway!
---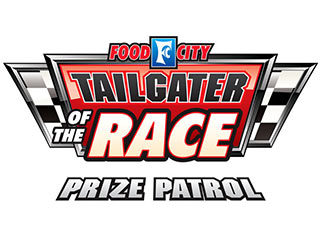 Tailgater of the Race
Do you think that you have what it takes to be Tailgater of the Race?
The Food City Tailgate Prize Patrol is heading into campgrounds on Friday, August 17th in search of the most festive tailgate at Bristol Motor Speedway! Be ready and you could win up to $500 of Food City gift cards, $250 Certified Angus Beef® Gift Certificate, Rtic Cooler and a video of your triumphant tailgate on the Bristol Motor Speedway Colossus!
---