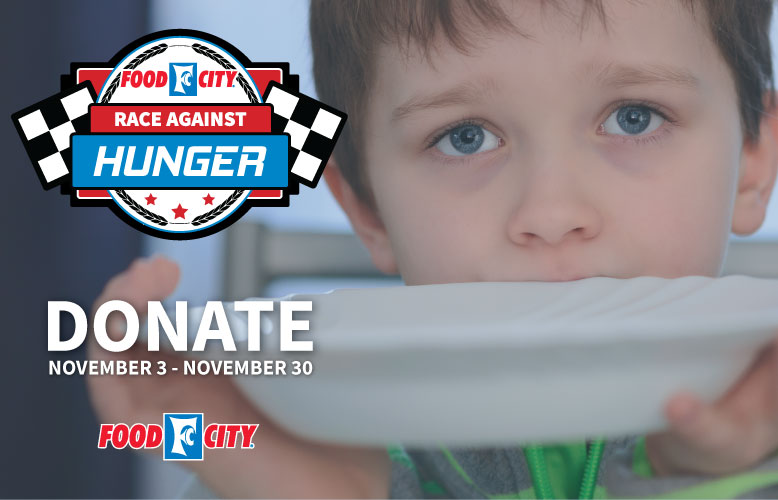 Race Against Hunger
Select Food City Locations. - Wednesday, November 3, 2021, 6:00 am - Tuesday, November 30, 2021, 12:00 am
Since 1992, Food City - in partnership with their customers has conducted an annual campaign to raise funds for local non-profit hunger relief organizations. The holiday promotion, entitled "Race Against Hunger" is co-sponsored by Kellogg's.

"Hunger is a serious problem throughout our region. Food City and Kellogg's are proud to be a part of the Race Against Hunger," says Steven C. Smith, Food City's president and chief executive officer.

Beginning November 3 — 30, $1, $3, and $5 scanable cards will be available at each Food City checkout.* Customers wishing to make a donation simply need to select the desired dollar amount and it will be conveniently added to their grocery bill. All proceeds will benefit hunger relief and charitable organizations in our region.

With every dollar contribution made using their Food City ValuCard, customers are also electronically entered for a chance to win their choice of a spectacular season of racing at Bristol Motor Speedway or a $2,500 contribution made to their favorite charity.
*Excludes Chattanooga, TN area and Georgia locations.