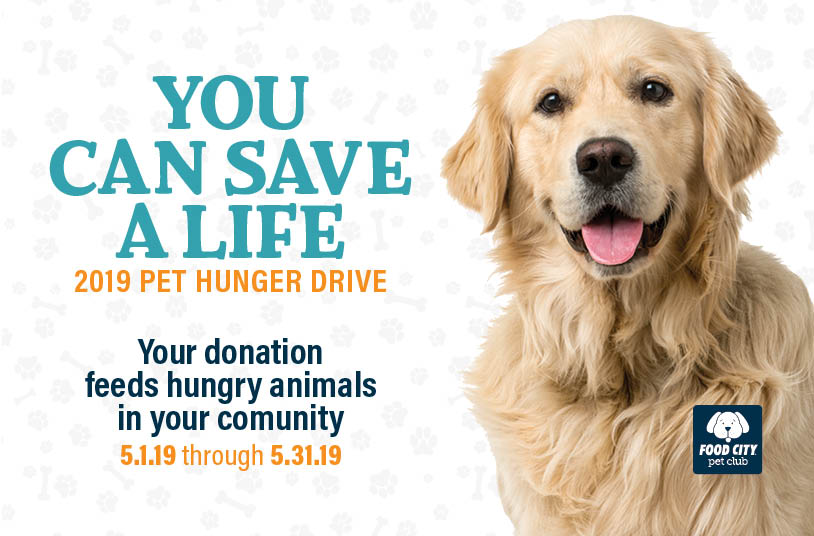 2019 Pet Hunger Drive
All Food City Locations. - Wednesday, May 1, 2019, 6:00 am - Friday, May 31, 2019, 11:00 pm
Help hungry animals in your community. To contribute to the 2019 Pet Hunger Drive simply purchase a prepackaged pet food bag or scan the barcode slip at the register.
Your $10 will purchase:
• 4.4 lb Paws Happy Life Complete Nutrition Dry Dog Food
• 3.15 lb Paws Happy Life Original Cat Food
• 13.2 oz Paws Canned Dog Food
• Two (2) 5.5 oz Paws Canned Cat Food
• Paws 25 ct Basted Rawhide
• Paws Bacon Strips Dog Treats
Plus each time you contribute, you'll be entered to win a $500 Donation in your name to the shelter of your choice. You can make a difference!