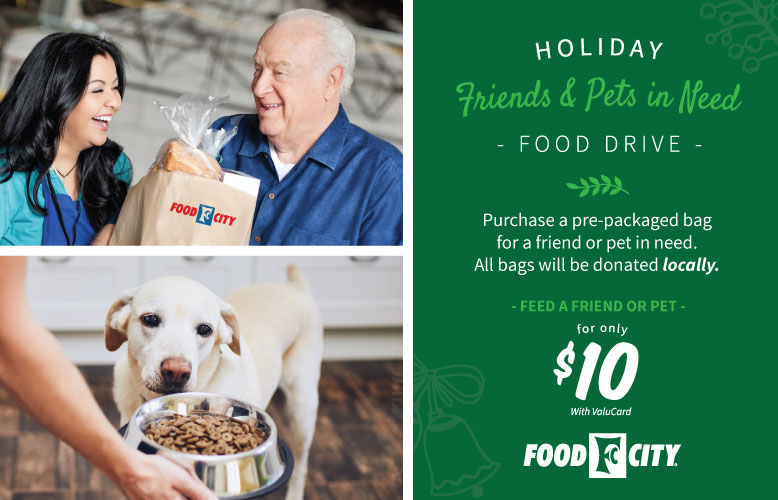 Holiday Friends in Need Food Drive
all Food City locations. - Wednesday, November 13, 2019, 6:00 am - Tuesday, December 31, 2019, 11:00 pm
Help the holidays happen for everyone. This Holiday season, help those in need by purchasing pre-packaged bags of food items at your local Food City grocery store. All bags will be donated to local animals shelters and food banks in your community. Feed a friend or a pet for only $10.