Two New Food City Locations Coming to Morristown, TN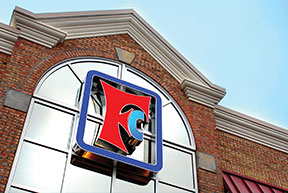 Abingdon, VA Thursday, Mar 20, 2014.
Company officials recently announced the construction of two new Food City locations in Morristown, Tennessee.
"We have operated in the Morristown region for a number of years and currently have four locations there, three of which are relatively older. We are excited to announce that we will soon begin construction on two brand new Food City superstores in Morristown," says Steven C. Smith, Food City president and chief executive officer.
A new 58,000 square foot Food City is planned for the western end of the city, to be located on Andrew Johnson Highway in the new Massengill Springs development. The shopping center will also include a number of other prominent retailers and restaurants, making it a regional draw for the area.
"You can expect to find many new and exciting attributes to be incorporated into one of the largest Food City supermarkets we've ever constructed," adds Smith.
The company will also break ground in early Spring on a second 48,600+ square foot unit on the Berkline property, located at the corner of Liberty Hill Road and Morris Blvd. The development, which is owned by our company will include additional retail space and outparcels as well.
"Although this store is slightly smaller than the Andrew Johnson location, it will also feature a number of exciting innovations, along with our traditional departments," comments Smith.
While both stores will be equipped with a Gas n' Go, the Andrew Johnson fuel center will be located a short distance from the store and is scheduled to open later this Summer. The complex will include the company's first ever convenience store constructed from the ground up. The impressive mega station will feature 8 dispensers, for a total of 16 fueling positions.
Both locations will offer a wide variety of services and conveniences, ranging from in-store bakery/delis, complete with hot food and café seating areas to Floral Boutiques, staffed with designers seven days a week. The bakery/delis will be equipped with a hickory wood smoker and fresh tortilla maker. The Andrew Johnson location will also be equipped with a stone hearth pizza oven. Full service meat and seafood departments will offer pre-marinated and seasoned products, plus a complete selection of top quality meats that are all-natural with no solutions added, including Certified Angus Beef. In-house meat cutters will hand cut steaks, chops and roasts to order. Expanded grocery, frozen food, produce and health & beauty care departments go well beyond the normal fare with a huge selection of gourmet, international and hard-to find items and the convenience of a Food City Pharmacy, staffed with highly trained professionals and a drive-thru.
"I am thrilled with the investment Food City is making in the community where I managed my first store and where I also live," says Food City district manager Brady Parvin.
The locations will also equipped with several award winning energy saving concepts, ranging from energy efficient glass cooler doors and refrigeration systems to motion sensors and a comprehensive skylight system with dimmable overhead lighting.
The company plans to open both locations in the Fall of 2014. "Our customers will find the same smiling faces, top quality products and competitive pricing they have come to expect from Food City, housed in a more energy efficient model," says Smith.
Headquartered in Abingdon, Virginia, K-VA-T Food Stores operates 105 retail food outlets throughout the tri-state regions of Southeast Kentucky, Southwest Virginia and Northeast Tennessee.