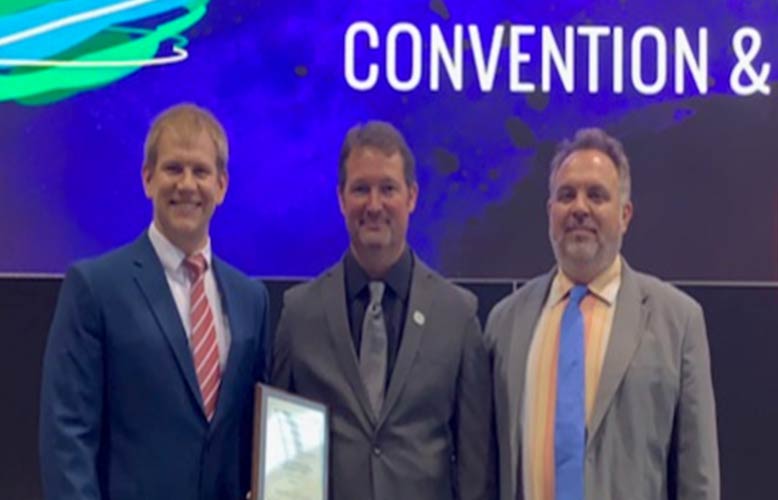 Food City Produce Manager Receives National Award
Abingdon, VA. - Thursday, Jun 13, 2019.
David Scarlett, produce manager for Food City's Deane Hill location in Knoxville, TN was just named a grand-prize winner in the 2019 Retail Produce Manager of the Year Awards. Each year, United Fresh Produce Association recognizes the top 25 produce managers within the industry during their annual convention. Five grand-prize winners are selected from among the field of competitors. This year's convention was held in Chicago, IL, June 10-12th.

"These men and women represent the "best of the best" in our industry," says Tom Stenzel, United Fresh president & chief executive officer. "Through their creative efforts and interaction with customers, they're making produce a centerpiece of the retail shopping experience and wowing consumers everyday."

The candidates are selected from hundreds of nominations submitted by supermarket chains, commissaries and independent retail stores throughout the industry. The award recognizes outstanding achievement in the areas of produce merchandising/marketing, community service and commitment to total customer satisfaction.

"We would certainly like to congratulate David on this well-deserved nomination. He is a tremendous asset to our company and the community as a whole," says Bucky Slagle, Food City director of produce operations.

Scarlett is an exceptional merchandiser and has received a number of national awards. He enjoys creating special displays to engage and educate on the many health benefits of produce. He also utilizes his in-store sampling program to share product knowledge and the related health benefits with his customers and fellow associates. Scarlett takes and active role within his community, providing produce to his local high school football team and conducting department tours for area school children to encourage healthy eating habits. He is also a strong supporter of local farmers, creating additional displays of locally grown produce and promoting the products and their growers – having developed a strong working relationship with many of the local farmers within his community. He has a keen understanding of the important role that locally grown produce plays in his community and the region as a whole.

Food City associates were also named award winners in 2005, 2006, 2007, 2008, 2009, 2010, 2011, 2012, 2013, 2014, 2015, 2016, 2017 and 2018 – ten of which, the company boasted a grand-prize winner.

Headquartered in Abingdon, Virginia, K-VA-T Food Stores (Food City's parent company) operates 131 retail outlets throughout southeast Kentucky, southwest Virginia, east Tennessee, Chattanooga and north Georgia.