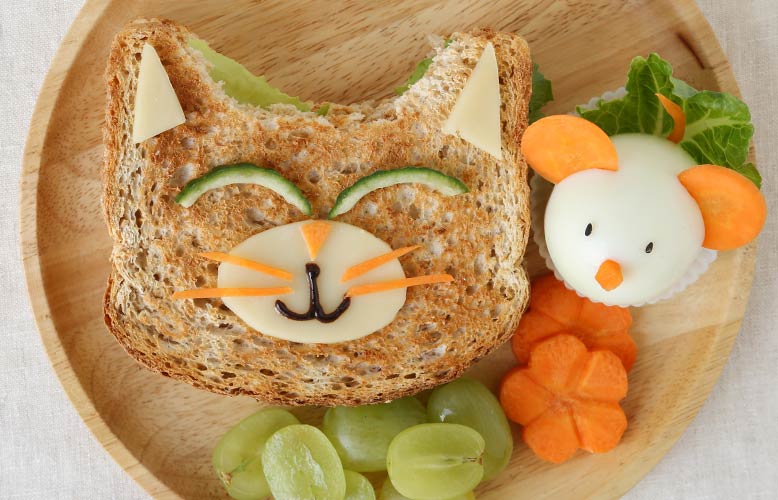 Wellness Club — It's Back to School Time Again
Abingdon, VA. - Monday, Jul 1, 2019.
written by Elizabeth Hall, MS, RDN, LDN, Food City Registered Dietitian
Back to school brings excitement, some stress, and for a lot of us, a much needed shift back to schedules and routines. Get your kiddos back into the swing of things with these fun, easy, and healthy ideas for back to school lunch and quick weeknight meals.


Make the Grade at Lunchtime: Without adequate fuel during the day, kids are more likely to have trouble concentrating, have poor energy, and over-indulge in "empty" calorie snacks.

• Discuss with your kids the key components that should go into every lunch: some protein, a whole grain, at least one fruit and veggie, low fat dairy, and an optional small dessert or snack item. Get the whole family involved in meal prep on weekends by forming an assembly line to measure and bag items needed in lunches for the following week.

• Like adults, kids eat with their eyes first. Help your lunch compete with attractive fast food packaging by being as creative as you can to make foods bright and colorful. You could even use cookie cutters to make fun shapes and sizes!


Solve the Mealtime Dilemma: Busyness can take away from family mealtimes. With all the rushing around, it's easy to slip into the fast-food lane or microwave habit with everyone eating at different times and places.

• At Food City, we hope to be your ally – the solution to your mealtime dilemma. We offer a wide assortment of products that take the stress out of planning and preparing healthy meals. Check out our Shortcuts section in the produce department for pre-prepped and washed fruits and vegetables ready to eat or prepare. Each section of the store has grab and go items to get your meal on the table in no time like rotisserie chicken, freshly baked bread, or our Meals in Minutes program in the meat department. These meal packets are made in-store and provide seasoned protein and vegetables that can be thrown in the microwave or the oven.

• While you are shopping for food, pick up your school supplies as well! Food City is a one-stop shop for back-to-school food and supplies!