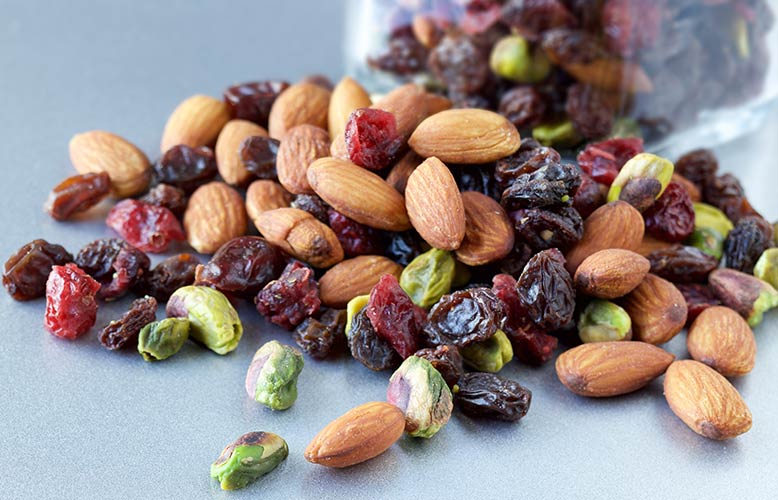 Wellness Club — Kick off the summer
Abingdon, VA. - Monday, Jul 1, 2019.
written by Elizabeth Hall, MS, RDN, LDN, Food City Registered Dietitian
Summer vacations are a time to relax, revitalize and enjoy the sights, sounds and tastes of new places. When it comes to maintaining a healthful eating plan on vacation, you can still enjoy the new, fun and exciting foods that come with traveling without overdoing it too much. If a road trip is part of your vacation, packing healthy foods is a great way to get some important nutrients in while arriving to your destination in record time.


When thinking about meals on the go, make sure that all of your food groups are represented: whole grains, lean proteins, fruits, vegetables, low-fat dairy, and healthy fats. While you are sure to eat lots of delicious foods on vacation (which you should!) sometimes your meals and snacks are not as balanced as they might be typically. Packing options in each food group can make sure you get all of the fuel, vitamins, and minerals that your body needs to feel up for the days and nights of exploring ahead of you.


Try these tips for good eating on the road:

• Pack a cooler with fresh vegetables and fruit for snacks, like cut broccoli florets, carrot sticks, celery, apple and orange slices, and grapes.
• For beverages, bring canned or boxed 100-percent fruit juice, canned tomato juice and bottled water.
• Bring boxes of raisins and re-sealable pouches of dried fruit like apricots.
• Deli sandwiches, yogurt and low-fat cheese make a great lunch.
• Check out the supermarket bakery/deli and produce department for healthy grab & go items. It's quicker and healthier than fast food!


Be sure to keep your backseat treats safe with these easy tips:

• Pack easy-to-transport, shelf-stable foods. Good choices include cereal, trail mix, popcorn, single-serve applesauce, cans of tuna, peanut butter sandwiches, fresh fruit, carrots or celery.
• Don't let perishable food sit unrefrigerated for more than two hours, and make sure coolers remain at or below 40 degrees Fahrenheit.
• In hot weather, place coolers and lunch bags in the back seat instead of the trunk. The environment tends to be cooler in the car, especially when the air conditioning is on.