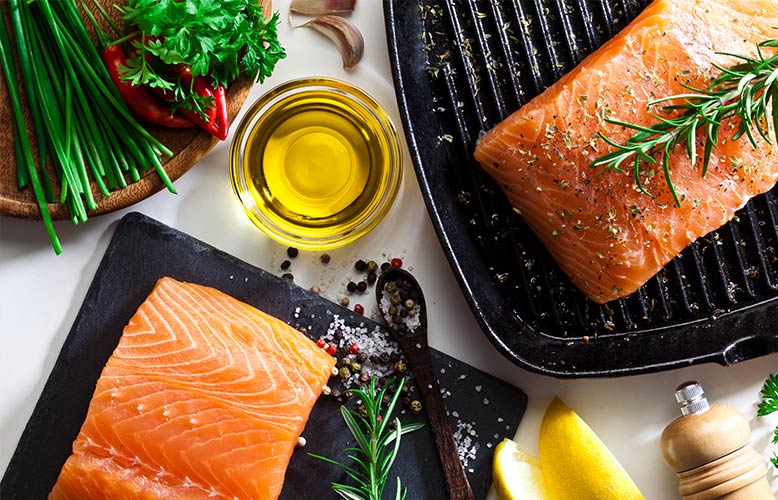 Wellness Club — Scrumptious Seafood
Abingdon, VA. - Saturday, Feb 1, 2020.
written by Elizabeth Hall, MS, RDN, LDN, Food City Registered Dietitian
What if someone told you there was a food that could improve your brain and heart health and takes only minutes to prepare? There is – Fish! Make fish a part of your routine by eating it at least two times per week to provide adequate omega-3 fatty acids. It's the perfect way to support your heart this February for American Heart Month!


Fish and seafood provide a lean protein source that is lower in fat than a lot of meat and poultry options. The type of fat found in fish and seafood is different from that found in meat. Fish, especially oily fish like salmon, contain omega-3 fatty acids which are anti-inflammatory and have lots of benefits including heart and brain health.


If you aren't comfortable selecting or cooking fish, just ask the experts in the Seafood Department at the grocery store. Fresh fish does not smell fishy, but rather shouldn't have much of an odor at all. With the wide variety of options including pre-marinated and grab-and-go options, you're sure to find something that works for your family. Fresh, frozen, and canned fish are all great, convenient options no matter your budget or culinary time constraints.


Fish can be prepared in lots of different ways as well, but overall, a good rule of thumb when cooking fish is to cook for 10 minutes per inch of thickness. Fish is done when it starts to flake with a fork and becomes opaque. It's also simple to prepare! After buying fresh fish or thawing frozen, just rinse under water and pat dry. Place on a baking sheet and drizzle with a little olive oil. Bake at 400 degrees Fahrenheit until done. After cooking, squeeze a small amount of lemon juice on top for the perfect finish and enjoy! To save on clean-up time, you can even cook the fish fillet with your favorite vegetable in a foil packet. If you have picky eaters at home, make fish appeal to kids by dipping strips of cod or salmon into egg whites, coating with breadcrumbs, and baking for a fun and crunchy entrée.