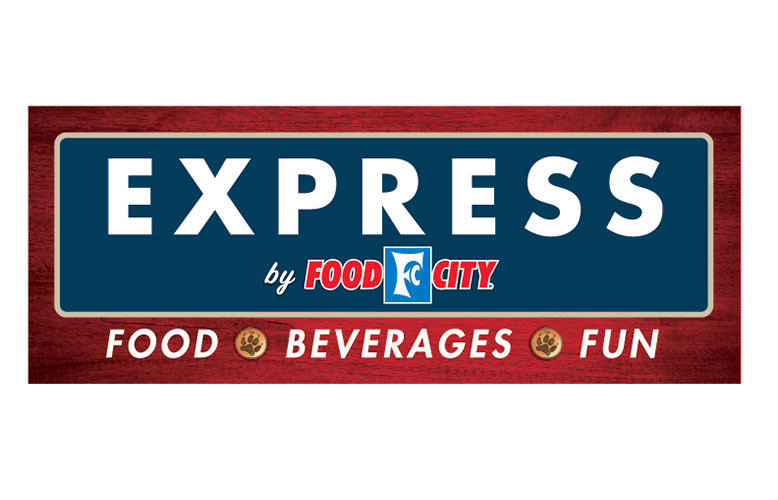 Express by Food City in Pigeon Forge Set to Open
Abingdon, VA. - Wednesday, Jun 10, 2020.
The new Express by Food City will open at 8:00 a.m. on Wednesday, June 10, 2020. We're excited to debut a brand-new format for our company.
Visitors to the Great Smoky Mountains will enjoy this new format store, equipped with a fun, unique décor package and all the necessities for a weekend getaway at your favorite campground or cabin spot.
You'll also find a large selection of farm fresh produce, hand cut meats by our certified butchers, and a number of bakery/deli options, including grab n' go desserts, fresh fried and rotisserie chicken and store made salads, as well as an expanded line of vacation amenities. Shop our expanded beer and wine selections. From everyday favorites to premium hard-to-find varieties, you'll find a taste and price to fit every budget. Food. Beverages. Fun.
Headquartered in Abingdon, Virginia, K-VA-T Food Stores (Food City's parent company) operates 133 retail outlets throughout southeast Kentucky, southwest Virginia, east Tennessee, Chattanooga and north Georgia.