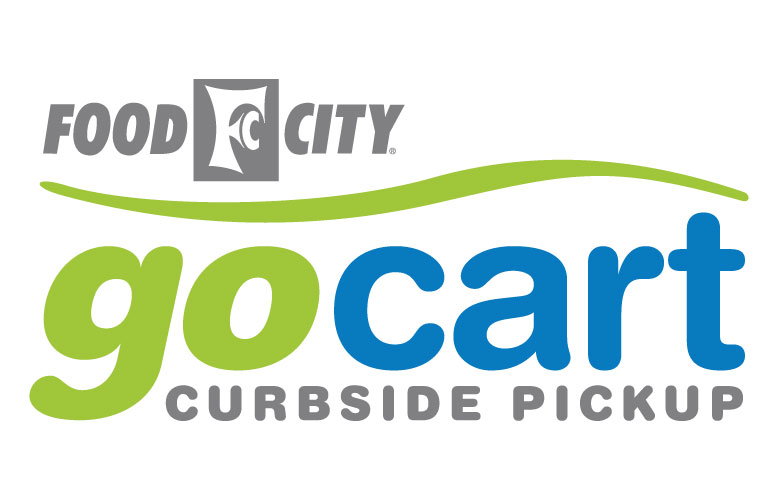 Food City Continues to Expand Curbside Pick-Up
Abingdon, VA. - Monday, May 4, 2020.
Food City is continuing to expand their GoCart curbside pick-up service. The supermarket retailer recently added 10 new service locations.
"During these unprecedented times, curbside pick-up is more important to our valued customers than ever and we recently added several new locations," says Steven C. Smith, Food City president and chief executive officer.
Food City GoCart is now available at 65 Food City locations. The service is convenient and simple to use. Customers select their purchases on-line, the order is filled by a professional shopper and loaded into their vehicle when they arrive at the store. Payment can be made on-line or at the time of pick-up. Food City charges a minimal service fee of only $4.99, regardless of the order size.
Customers wishing to take advantage of this vital service, can create an account or log into their existing foodcity.com account. Once they select the nearest GoCart store as their home store, they can shop from thousands of items, including weekly specials or search departments to add items to their cart. The Quick Cart feature also allows shoppers to view previously purchased products, which can be added by item, category or an entire list in a single click. Customers also have the option to add digital coupons to their cart. They can select the pick-up time that best fits their schedule. Once they review their list, making changes as needed and submit their order, special requests can be added for their professional shopper on the cart summary page. Purchases can be paid for by debit/credit card online or by cash, check, SNAP benefits or credit/debit card at the time of pick-up. Upon arrival at the store, they simply pull up to the curb and their professional shopper will load their groceries for them and they are on their way in minutes.
"Our Food City professional shoppers are trained to carefully review the notes and requests submitted with each order to ensure our valued customers receive the correct items in the quickest, most efficient manner possible," Smith adds.
NEWLY ADDED LOCATIONS
181 Western Plaza Way, Newport, TN 37821
2120 Highway 411, Vonore, TN 37885
507 South Charles G. Seivers Blvd., Clinton, TN 37716
7510 Asheville Highway, Knoxville, TN 37924
5801 Western Avenue, Knoxville, TN 37921
7608 Mountain Grove Drive, Knoxville, TN 37920
420 Market Street, Dayton, TN 37321
1135 Claypool Hill Mall Road, Cedar Bluff, VA 24609 (limited pick-ups)
1000 Leatherwood Lane, Bluefield, VA 24605 (limited pick-ups)
159 Pittston Road, Lebanon, VA 24266 (limited pick-ups)
Headquartered in Abingdon, Virginia, K-VA-T Food Stores (Food City's parent company) operates 133 retail outlets throughout southeast Kentucky, southwest Virginia, east Tennessee, Chattanooga and north Georgia.