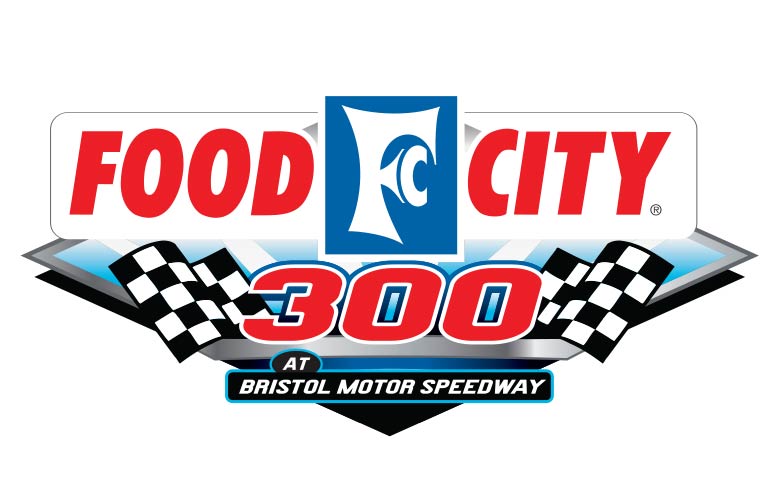 Food City Supermarket Heroes To Serve As Food City 300 Race Officials
Abingdon, VA. - Tuesday, Sep 15, 2020.
Preparations are currently underway to welcome race fans back to Bristol Motor Speedway for the running of the September 18th Food City 300.

Earlier today, Food City announced that a team of their supermarket heroes will serve as Friday's race officials. "The past several months has been unchartered times for all of us and while our company has certainly faced its share of challenges, this experience has also made us better and stronger," said Food City president and CEO, Steven C. Smith. "Our superstar team of heroes have gone above and beyond the call of duty to meet the needs of our valued customers and the communities we serve. From the extraordinary efforts of our front-line associates to those working behind the scenes, this has truly been a team effort."

John Jones, Food City Executive Vice President/Director of Store Operations will serve as Honorary Starter and wave the green flag to signal the start of Friday's Food City 300. Jones was recently named Retailer of the Year by Tennessee Grocers & Convenience Store Association. Each year, TGCSA selects one outstanding Tennessee retailer who exemplifies the high standards of integrity and efficiency upon which the organization was founded to be named Retailer of the Year.

Jones joined the Food City team in 1980. He served in a number of key positions before being promoted to his current role in 2014, where he is responsible for guiding store operations for the company's entire chain of 134 supermarkets. He is also very active within his community, having served on the Juvenile Diabetes Research Foundation Board of Directors, TGCSA Executive Committee, TGCSA Annual Convention Chair, past Chairman for TGCSA Board of Directors, University of Tennessee Retail Hospitality Board, Kingsport TN Chamber of Commerce Board of Directors, TGEF Golf Tournament and The 2014 Medal of Honor Convention Executive Committee. He is a member of TGEF Hall of Eagles and is a Tri-Cities Business Journal 40 Under Forty award recipient. He also received special recognition from the National Grocers Association's executive leadership program.

Jones is a 1981 graduate of Hampton High School. He also attended Northeast State Community College and East Tennessee State University. He currently resides in Blountville, TN with his wife, Jennifer. They are the proud parents of Tyler, who is currently employed as a Food City Pharmacist and Brianna Lancaster, a graduate of Lincoln Memorial University - DeBusk College of Osteopathic Medicine and currently a pediatric resident at East Tennessee State University.

A team of associates comprised from Food City's distribution center, corporate offices and store locations surrounding Bristol Motor Speedway will serve as the event Grand Marshals and deliver Friday night's starting command virtually.

"It's been said that times of crisis don't build character, they reveal it. I'm proud to be surrounded by huge amounts of character every day – from a team that continues to put the needs of our friends and neighbors first. While it was impossible to for our entire team of over 17,000 associates to be with us, we're excited to have a group of our area supermarket heroes represent our entire Food City Family and their extraordinary efforts and dedication to the communities we serve," says Smith.

Food City is Bristol Motor Speedway's longest running sponsor and the second longest in NASCAR. The Xfinity Series Food City 300 gets under way at 7:00 p.m. on Friday, September 18, 2020.


Headquartered in Abingdon, Virginia, K-VA-T Food Stores (Food City's parent company) operates 134 retail outlets throughout southeast Kentucky, southwest Virginia, east Tennessee, Chattanooga and north Georgia.