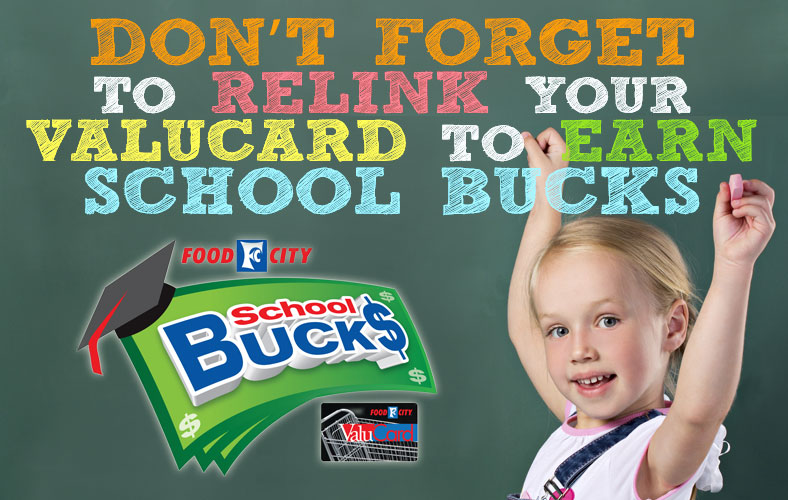 Earn Bucks for Your School
The 2014-15 School Bucks period has ended. Please register your school and ValuCard for the 2015-16 period beginning August 1, 2015.
For 2014-2015 school year, Food City will donate $600,000 in cash through the Food City School Bucks program. The points your school earns will help grow their share of the $600,000 total. It's like a pie - the size of your school's slice will depend on how many points they have received. Schools should encourage their supporters to register their ValuCard for the Food City School Bucks program.
Have Questions? Visit our School Bucks FAQs page.

Customer Login
Simply login to your account to view your annual points earned or select a school.
Login