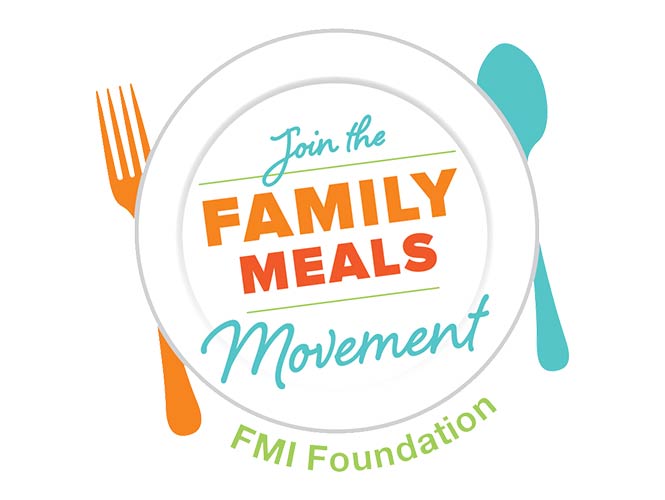 Stay Strong with Family Meals September is National Family Meals Month
We're celebrating the National Family Meals Movement this September, a nationwide event designed to underscore the benefits of family meals and the role we can play in helping your family share one more meal at home per week. September is the perfect month to join in the conversation that encourages and inspires people to return to the kitchen to enjoy wholesome meals together. Dinner tables should be for more than just eating. Join the movement and commit to one more meal at home per week this September for #FamilyMealsMovement! Discover how one small change per week can improve your family's health and happiness.

Eating together increases self-esteem, sense of wellbeing, positive social behaviors and stronger family connections.
Kids who take part in family meals…
• Set healthy habits and are less likely to be overweight.
• Do well in school and get into trouble less often.
• Have better mental health and positive relationships with family.
People who prepare meals at home…
• Eat more fruits, vegetables, whole grains, iron, fiber, vitamins and minerals.
• Eat about 200 fewer calories and 16 grams of sugar less per day than those who go out to eat.
Need tips advice on planning healthier family meals?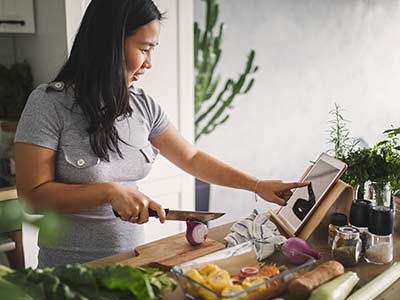 Eating a nutritious and delicious meal with your active family is never easy, espicially when you are short on time. Need tips advice on planning healthier family meals? Try some of these expert tips from the Food City Wellness team.
Tips to Get More Fruits & Vegetables Into Family Meals
Making Flavorful Meals at Home
Slow Cooker Solutions for Busy Schedules
Time Saving Tips for Family Meals
Get the Whole Family Involved in Making Meals
Powerful Pairings for Quick and Balanced Meals
Nutrition Tips for Key Nutrients
For more nutritional advice and wellness tips read more here. You can engage with us on Facebook, Instagram, Twitter (@FoodCity), YouTube or TikTok for family meals shopping tips and recipes.
Too busy to plan a balanced meal?
Juggling jobs, kids and the demands of a busy life often come at the expense of family mealtimes at home. Your local grocery store is a wonderful ally—the solution to your mealtime dilemmas! Food City is here to help feed the family faster and for less! We have helpful solutions to you get a wholesome family meal on the table in no time. Find easy, healthy mealtime solutions in nearly every aisle of the store, includings many prepared meal solutions to help make family meals at home a little easier. Looking for healthier options for your family?Shop with confidence in-store and online with our Pick Well tags. These choices offer less fat, sodium, and sugar and more essential nutrients. You can also easliy shop one of our many Family Meal Deals featured each week in our ad this September.
Inspiration for your next family meal
In addition to our in-store prepared meal solutions, we have a wide selection of simple yet delicious inspirational recipes at our Meals and Recipe Center!
National Family Meals Month

---
Chicken Enchilada Casserole
Meatloaf with Mushroom Gravy
Sheet Pan Chicken Sausage with Vege...