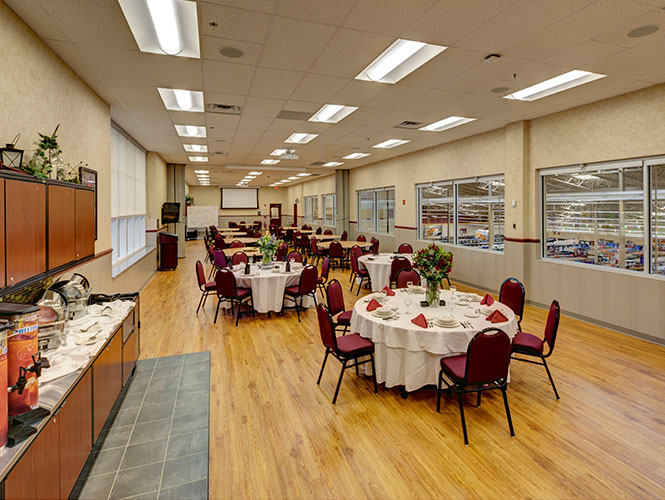 Johnson City Event Planning and Catering When it is time to celebrate, think Food City
Make entertaining easy with a little help from Food City. Sit back, relax and let us do the work for you. We provide full-service catering and event planning to accommodate parties and budgets of all sizes. Create your own unique menu from our extensive chef inspired selections that will satisfy any taste. Professional service guaranteed, whether you host your gathering at the The Depot at Franklin Commons — our spacious, modern event facility — your home, office or at a location of your choice. Let one of Food City's special event coordinators help you deliver a stress-free celebration that will make memories they will never forget.
• Extensive Menu Options for Every Taste
• Full Service Catering and Event Planning Services
• Modern Spacious Event Facility
• No Audio Visual Fees
• Delivery to Off Site Events*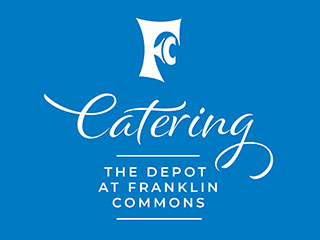 The Depot at Franklin Commons
920 North State of Franklin Rd, Johnson City, TN
Located on the second floor of the North State of Franklin Rd. Food City location in Johnson City, the Depot at Franklin Commons is a spacious event space and demonstration kitchen equipped with state-of-the- art audio-visual system. Whether you need space for business meetings, social/group event or workshops, with seating for 100+ people the Depot at Franklin Commons can accomodate any event, big or small. We specialize in "customizing" your event to fit your budget on or off-site. Let us help you celebrate all your life events: weddings, reunions, birthdays, retirements, & more.
To Book Your Next Event or for More Information Contact:
Cassondra LaCombe Special Events Coordinator
The Depot at Franklin Commons — Johnson City, TN
Call 276-623-5417 or Text 276-739-8938
Food City has the perfect menu and space for every event
We offer a wide array of catering options and event spaces.
Click below to learn more about all of Food City's event planning services
* Restrictions apply. Delivery to off-site events is available for full service sit down events. Contact your helpful event coordinator for more information.