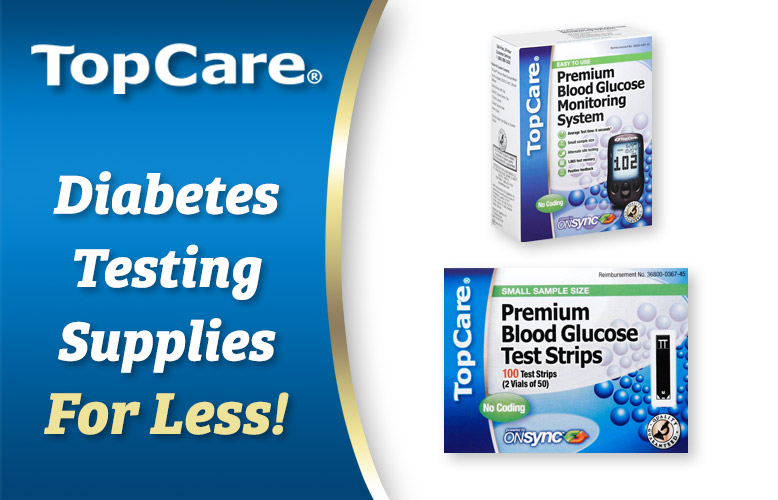 When it comes to your diabetes care, do you choose quality or affordability?
We believe that diabetes care shouldn't come down to a choice between quality and affordability, let alone quality of life. For 29 million people living with diabetes, regular blood glucose testing is a way of life. Far too often, individuals with diabetes are forced to choose between buying testing supplies and other important needs. That's why TopCare® is excited to offer TopCare® blood glucose meters and strips, powered by ONsync™. TopCare® meters and strips are not only affordable, they also offer superior technology.
While most meters still use static electrochemistry to calculate blood glucose levels, patented ONsync employs Dynamic Electrochemisty® - the latest in blood glucose testing technology, to capture much richer information than other blood glucose testing meters.