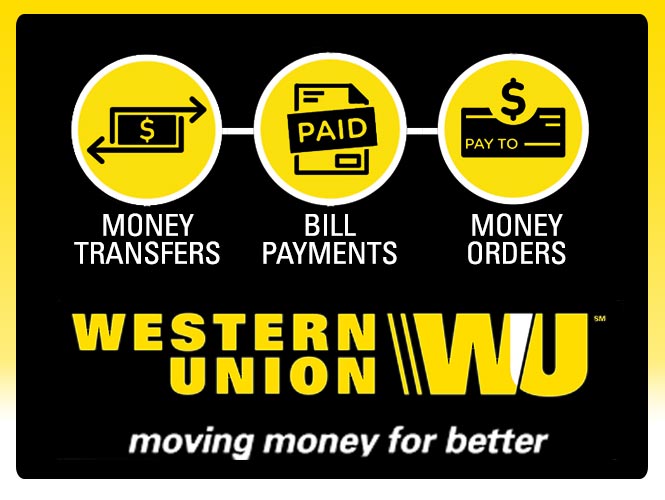 Western Union®
Send Receive Money. Pay Bills. Buy Money Orders.
Move your money. Manage your finances. Get it done with Western Union, available right here at Food City. Send a cash gift. Help out a family member. Send a bill payment. It's quick, easy and convenient, and you can do it all right in one place.
Western Union Money Transfer® services
Do you need to send a cash gift? Pay her school tuition? Or, are you helping your family with everyday expenses? Whatever the reason, Western Union can help make it happen. For you and your loved ones. When you need to send money fast, turn to Western Union. You can easily send money to just about anyone, almost anywhere in the world. It's quick, convenient, reliable and available right here at your local Food City.
* Western Union also makes money from currency exchange. For current exchange rates, call 1-800-325-6000.
Western Union® Money Order℠ Payment Instruments
When you need a reliable way to pay bills and make purchases, use Western Union® money orders. Make purchases, give a gift, pay bills or use them when cash and checks aren't accepted. Best of all? They're conveniently available at your local Food City locations
Payments
When it comes to sending your bill payments, we've got you covered. With Western Union, you can send bill payments right away from any Food City location. With thousands of available billers, payments are sent quickly and reliably.