National Family Meals Month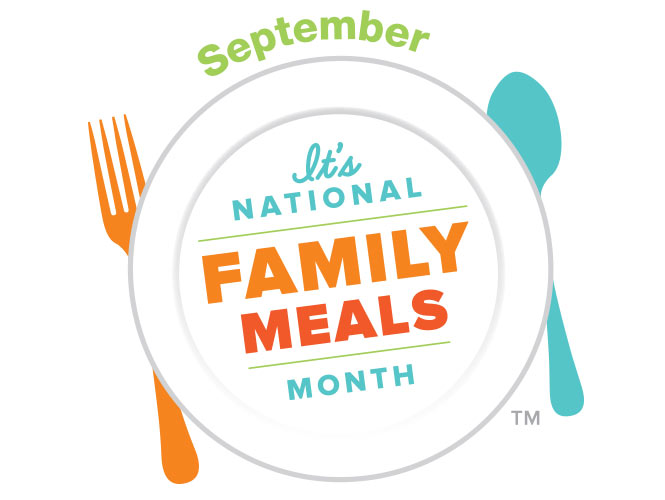 Raise Your Mitt to commit to Family Meals!
September is National Family Meals Month
We're celebrating National Family Meals Month™ in September, a nationwide event designed to underscore the benefits of family meals and the role we can play in helping your family share one more meal at home per week. Dinner tables should be for more than just eating. Join us this month to celebrate the power of a family meal. Discover how one small change per week can improve your family's health and happiness.
Eating together increases self-esteem, sense of wellbeing, positive social behaviors and stronger family connections.
Kids who take part in family meals…
• Set healthy habits and are less likely to be overweight.
• Do well in school and get into trouble less often.
• Have better mental health and positive relationships with family.
People who prepare meals at home…
• Eat more fruits, vegetables, whole grains, iron, fiber, vitamins and minerals.
• Eat about 200 fewer calories and 16 grams of sugar less per day than those who go out to eat.
Make it your goal to eat at least ONE meal with your family each week in September.
We have solutions to help you get a wholesome family meal on the table faster. Find easy, healthy mealtime solutions in nearly every aisle of the store. Also, look for special coupon savings in-store every week.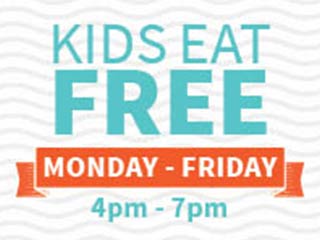 Kids Eat Free!
We have made it easier to eat together. Join us in our Bakery/Deli department this September to help us celebrate National Family Meals Month. Every Monday through Friday night from 4-7pm get a FREE kid's tender meal with adult Hot Bar purchase. Tender meal includes 1 chicken tender, 1 side, 1 chocolate chip cookie and a 16 ounce drink.
*Children 12 and under only. ValuCard required at time of purchase. Limit one free tender meal per adult hot bar entree, per day. For a limited time only.
---
Need tips advice on planning healthier family meals?
Eating a nutritious and delicious meal with your active family is never easy, espicially when you are short on time. Need tips advice on planning healthier family meals? Try some of these expert tips from Food City Registered Dietitian Elizabeth Hall, MS, RDN, LDN.
You could also attend one of our fun and informative events this month and engage with us on Facebook and Twitter (@FoodCity or @FCDietitian) for family meals shopping tips and recipes.


Too busy to plan a balanced meal?
Food City is here to help! Feed the family faster and for less. Every week we will be featuring meal solutions to help make family meals at home a little easier. In addition to our packaged meal soultions, we have a wide selection of easy to prepare, family friendly recipes from at Meals and Recipe Center!
Rating

1 stars

2 stars

3 stars

4 stars

5 stars

Title

Southern Shrimp & Grits

Description

Tender shrimp, crispy bacon and vibrant collard greens nestled over top a bed of easy cheesey grits. Our version of this low country classic will leave your family satisfied whether served for breakfast, brunch or dinner.
Rating

1 stars

2 stars

3 stars

4 stars

5 stars

Title

Pork Piccata with garlic spinach pasta

Description

Our version of this Italian classic, featuring thinly sliced pork with lemon and capers, is simpler than you would think. This easy-to-make delicious family meal is ready to share in about 20 minutes.
Rating

1 stars

2 stars

3 stars

4 stars

5 stars

Title

Pork Tenderloin with blue cheese ma...

Description

Fancy enough for a dinner party, yet quick enough for an easy upscale weeknight family dinner. Seared then roasted pork tenderloin is paired with blue cheese mashed potatoes, caramelized pears and roasted peas.
Rating

1 stars

2 stars

3 stars

4 stars

5 stars

Title

Bacon Cheddar Burgers with crispy z...

Description

Busy schedule? No worries! This satisfying and easy dinner is on the table tonight in no time with the help of Food City! Our gourmet Bacon Cheddar burgers topped with caramelized onions and served with a side a crispy zucchini fries.