Food City Racing
Thanks to all the passionate NASCAR fans that came out to The Last Great Coliseum for the Food City 300 and all of our race week festivities! This August's race week was amazing; show cars, simulators and driver appearances at our stores, Food City Race Night in Bristol and Knoxville and of course the Food City 300. We can't wait for Spring 2016! Once again thank you for making race week a huge success.
Upcoming Events
Start Your Engines! The Food City name has become synonymous with NASCAR racing in the area with its sponsorship of two of the sport's most popular races: the Food City 500 and Food City 300 at Bristol Motor Speedway.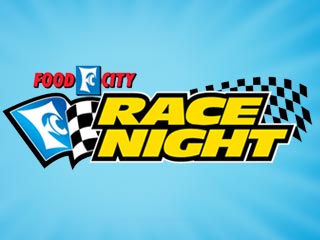 Food City Race Night
Regularly attracting over 30,000 people every year, Food City Race Night is one of the largest and most successful fan events held in conjunction with races at any NASCAR venue. Food City Race Night features entertainment, food, and fun. Fans of all ages get the opportunity to meet their favorite drivers and their teams.
---
Food City 500
Sunday, April 17, 2016
Don't miss the Food City 500 this April at Bristol Motor Speedway!
---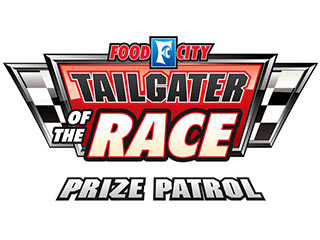 Tailgater of the Race
Do you think that you have what it takes to be Tailgater of the Race?
You could win up to $500 of Food City gift cards and a video of your triumphant tailgate on the Bristol Motor Speedway Jumbotron!
---