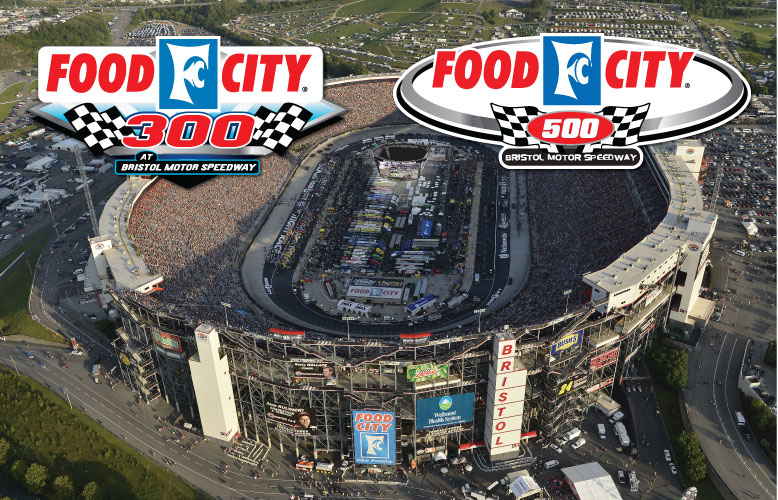 Food City Racing
Start Your Engines! The Food City name has become synonymous with NASCAR racing in the area with its sponsorship of two of the sport's most popular races: the Food City 500 and Food City 300 at Bristol Motor Speedway.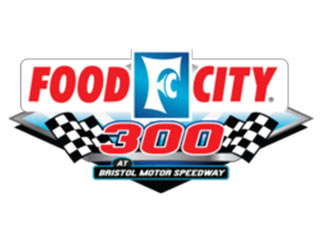 Food City 300
Friday, September 17, 2021
The XFINITY Series Food City 300 is back and will be the epic regular-season finale in 2021! Get your tickets today at your local Food City grocery store for what will be an amazing race weekend!
It's Bristol Baby!
Tailgate Like a Champion!
Whether you are heading to the track or watching at home, Food City has everything you need to tailgate like a Champion. Snacks, custom made party trays, fresh made chicken, high quality meats, beer, wine, salty snacks and more. Save more time for fun and let us do the shopping. Try our GoCart curbside pickup or have it delivered to your door (or the campground).
Race Week Events
Food City Fan Zone
Fans who attend the Bass Pro Shops NRA Night Race weekend at Bristol Motor Speedway will find plenty of entertainment taking place during the weekend at the Food City Fan Zone Stage, located at the BMS North Entrance beside the famed Bristol tower.
The Food City Fan Zone Stage, hosted by Josh Mancuso with appearances by Jose Castillo, will provide guests with music, driver and celebrity appearances, games, SCC auctions, driver Q&A chats, prizes and so much fun.
#6 Oscar Mayer Show Car Appearances
Wednesday, September 15
151 Cook Street
Abingdon, VA
8am-noon

100 Bonham Road
Bristol VA
2pm–6pm

Thursday, September 16
300 Clinchfield St.
Kingsport, TN
8am-noon

731 Highway 11-3
Church Hill, TN
2pm–6pm

Friday, September 17
920 State of Franklin Street
Johnson City, TN
8am-noon

500 Forest Drive
Jonesborough, TN
2pm–6pm

Saturday, September 18
125 Judge Gresham Road
Gray, TN
8am-noon

2755 East Andrew Johnson Hwy
Greeneville, TN
2pm–6pm

Sunday, September 19
110 North Industrial Drive
Erwin, TN
8am-noon

2120 South Roan Street
Johnson City, TN
2pm–6pm
Monster Show Car Appearances
Tuesday, September 14
6681 Bristol Highway
Piney Flats, TN
4pm–6pm

Wednesday, September 15
1921 Highway 394
Blountville, TN
10–noon
1317 Virginia Avenue
Bristol, TN
1pm–3pm
1430 Volunteer Parkway
Bristol, TN
4pm–6pm

Friday, September 17
Food City Fan Zone
Bristol Motor Speedway
10am–6pm
Wienermobile Appearances
Monday, September 13
1921 Highway 394, Blountville, TN 3761
4pm–8pm

Tuesday, September 14
1430 Volunteer Parkway Bristol, TN 37620
4pm–8pm

Wednesday, September 15
151 Cook Street, Abingdon, VA 24210
4pm–8pm