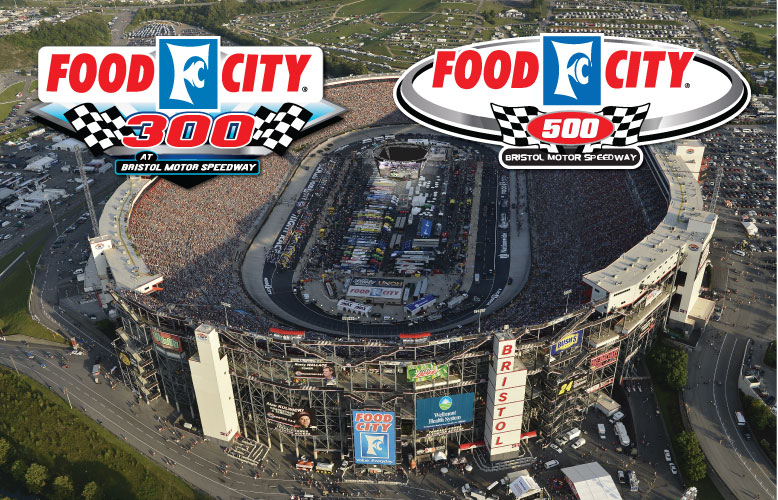 Food City Racing
Upcoming Events
Start Your Engines! The Food City name has become synonymous with NASCAR racing in the area with its sponsorship of two of the sport's most popular races: the Food City 500 and Food City 300 at Bristol Motor Speedway.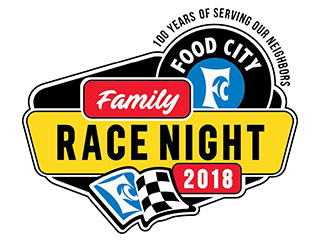 Food City Race Night
Regularly attracting over 30,000 people every year, Food City Race Night is one of the largest and most successful fan events held in conjunction with races at any NASCAR venue. Food City Race Night features entertainment, food, and fun. Fans of all ages get the opportunity to meet their favorite drivers and their teams.
Knoxville Expo Center
 – View Schedule
Thursday, April 12, 2018

4pm-8pm


Tickets are $5.00 in advance if purchased at Food City and $6.00 at the door. Children 12 and under are admitted Free. Proceeds benefit the East Tennessee Children's Hospital
. Sponsors are WATE, WIVK, and Knoxville News Sentinel


Bristol Motor Speedway (Hospitality Area) – View Schedule
Friday, April 13, 2018

4pm-9pm


Admission is FREE. Sponsors are WJHL and Bristol Herald Courier.
---
Food City 500
Sunday, April 15, 2018
Don't miss the Food City 500 this April at Bristol Motor Speedway!
---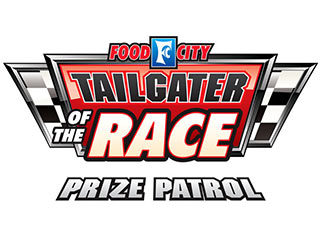 Tailgater of the Race
Do you think that you have what it takes to be Tailgater of the Race?
The Food City Tailgate Prize Patrol is heading into campgrounds on Friday, August 18th in search of the most festive tailgate at Bristol Motor Speedway! Be ready and you could win up to $500 of Food City gift cards, $250 Certified Angus Beef® Gift Certificate, Rtic Cooler and a video of your triumphant tailgate on the Bristol Motor Speedway Colossus!
---
Corey LaJoie Appearance
April 14, 2018
We are thrilled to announce the Corey LaJoie driver of the #72 Chevrolet in the Monster Energy NASCAR Cup Series will be making an appearance at our Piney Flats Food City location on Saturday, April 14th from 1–3 pm.
We will see you there.
6681 Bristol Highway Piney Flats, TN 37686
---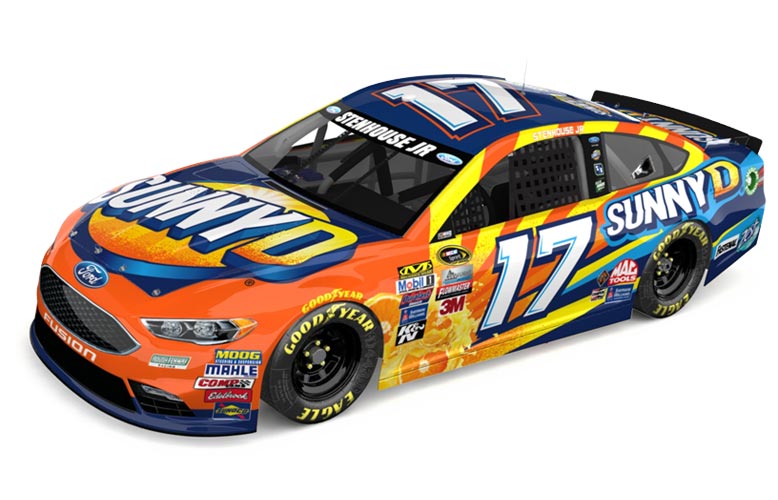 #17 Sunny D Show Car Appearance
Do you love racing? Have you ever wanted to get up and close to a real Sprint Cup Series car? Now is your chance. Stop by one of these Food City locations to see Ricky Stenhouse, Jr.'s #17 Sunny D Ford Fusion Show Car.
April 9
10:00am-1:00pm — 920 North State of Franklin Road Johnson City, TN
3:00pm-6:00pm — 6681 Bristol HWY Piney Flats, TN
April 10
10:00am-1:00pm — 100 Bonham Road Bristol, VA
3:00pm-6:00pm — 396 Towne Center Drive Abingdon, VA
April 11
10:00am-1:00pm — 1320 Euclid Ave Bristol, VA
3:00pm-6:00pm — 1430 Volunteer Parkway Bristol, TN
April 12
Food City Race Night – Knoxville Expo Center
April 13
Food City Race Night – Bristol Motor Speedway
---