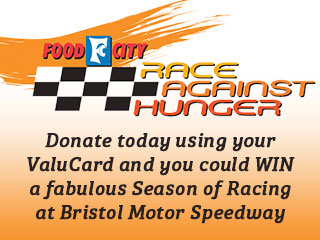 2015 Food City Race Against Hunger Sweepstakes
ends December 8th, 2015
Help those in need in our region. Make a $1, $3 or $5 contribution to the Race Against Hunger using your ValuCard and you could have a chance to win a fabulous season of racing at Bristol Motor Speedway or a donation of $2,500 to the charity of your choice.
---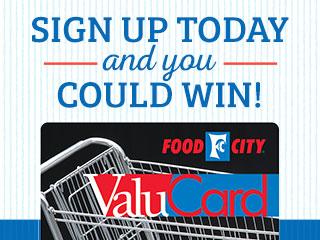 Chattanooga Area Free Groceries for a Year Sweepstakes
ends January 5th, 2016
Beginning December 2, register your ValuCard online and you could win Free Groceries for a Year!
---