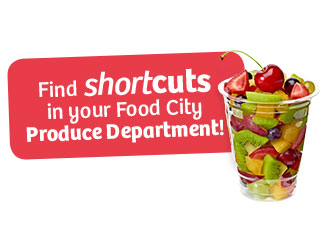 ShortCuts
•Fresh Cut Daily •Pre-Washed •No Preservatives •Ready to Cook •All Natural •Convenient
Our professionals cut, slice, dice, and chop fruits and vegetables just for you! Packaged fruits and veggies are cut fresh in-store throughout the day. Pick from an assortment of mixes to add to your favorite recipes and go. Take a slice out of your prep time in the kitchen and enjoy a little more quality time with your family!
---
ShortCuts Chef Recipes
Delicious, healthy home cooked meals are just moments away with a little help from ShortCuts!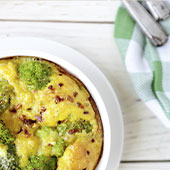 Easy Cheesy Chicken and Broccoli
Short on time? Shortcuts fresh broccoli florets and Food City Fresh chicken to the rescue.
---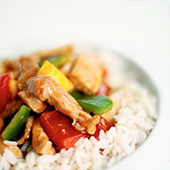 Easy Hawaiian Pork BBQ
Come home to a taste of the islands with this Easy Hawaiian Pork BBQ recipe.
---
Easy Chicken Tender Fajitas
Easy and delicious chicken fajitas in less than 30 minutes.
---