The Food City Family of Brands
The Food City Family of brands provide product solutions of superior quality and value for every one of your every day needs. These family trusted products deliver as-good-as or better-than quality than national brands. Shop brands like Food Club, Culinary Tours, That's Smart, Crav'n Flavor, TopCare, Wide Awake Coffee and more! With thousands of items across every aisle you'll see the only difference is price. Switch today to our quality brands and you could save 30% on your next shopping trip. If you are not 100% satisfied, return the remainder of the product to your local Food City grocery store and we will make it right with a replacement or your money will be cheerfully refunded.
Our Brands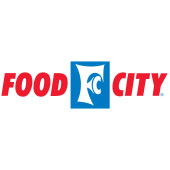 Food City
Developed alongside our most trusted partners and using the finest ingredients, our Food City branded selections are the consistent favorite choice for customers looking for quality and affordable items to feed their families.
---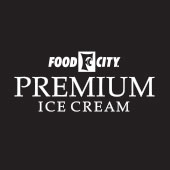 Food City Premium
Our delicious rich and creamy premium quality ice cream can stand with the premium brand names, but it's so affordably priced that you can eat it every day.
---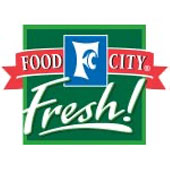 Food City Fresh
There's nothing more wholesome and delicious than just-picked fruits and vegetables. Food City brings them in from around the globe at the peak of freshness and quality so you can know you are getting the very best. Additionally, when the season is right, we work with local farmers to bring you local items that, quite simply, can't get any fresher. Straight from the fields to our stores to your table - That's Food City fresh!
---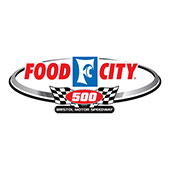 Food City 500
In celebration of Food City's longstanding partnership with NASCAR, we're proud to offer delicious race-inspired food items through partnerships with our trusted food suppliers.
---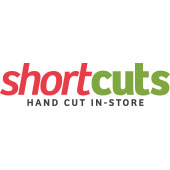 ShortCuts
Food City's ShortCuts Meal Solutions are designed to save you time, making eating healthier, easier and more convenient. We offer a wide variety of meal solutions from fresh cut, ready to use vegetables and fruits to grab-and-go prepared meal kits featuring the freshest pre-seasoned and pre-portioned ingredients that are ready in a matter of minutes. Save time and eat better with ShortCuts fresh prepared meal solutions.
---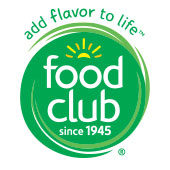 Food Club
Food City's Food Club brand products provide customers with a full range of top quality, guaranteed-to-please grocery items that are priced well below their national brand counterparts. Food Club products are carefully designed and formulated to be as good or better than the big name brands. They're made with the same high quality ingredients, many times in the very same production facilities! You'll find Food Club brand throughout the Food City store, in grocery, dairy, frozen, meat and more!
---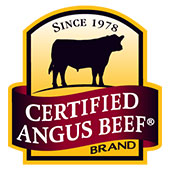 Certified Angus Beef
The Certified Angus Beef Program was established to increase demand for registered Angus cattle through a program that identifies consistent, high quality beef with superior taste. Food City is proud to be part of the group of 2,500 licensed supermarkets that now offer Certified Angus Beef items in our fresh meat department. Certified Angus Beef has met rigid quality standards based on marbling, tenderness and leanness. A combination that makes a product you will have to taste to believe.
---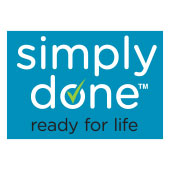 Simply Done
The Go-To for Everything They Do. Wiping up a sticky spill. Sweeping up the never-ending dog hair. It comes part and parcel with the joy of everyday life. Simply Done® makes handling ordinary tasks and everyday messes simple and easy, without disrupting the cadence of the day. That's because all Simply Done® products are made with the same quality as a national brand, at prices that'll make you smile. With Simply Done you can be ready for life for less. Look for the check thought the store!
---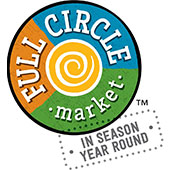 Full Circle Market
Today's consumers are becoming more and more conscious of what goes in, and on, the food they eat and serve their families. Full Circle natural and/or organic products give you peace of mind in knowing that they are produced and packaged according to the strict guidelines set forth by the USDA for natural and organic products. From fresh fruit and vegetables, cereals, pastas, canned goods or frozen foods, Full Circle brands deliver guaranteed quality, delicious flavor and outstanding value.
---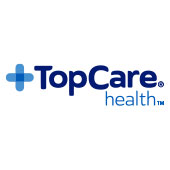 TopCare
There's nothing more important to you and your family than good health. That's why Food City's own pharmacists recommend Top Care brand health and beauty care products. They are formulated to meet or exceed the quality and safety standards of the national brands, but at a much lower cost to you than those big names. Our laboratories thoroughly test and monitor the quality of every product for consistency and effectiveness. Plus, they carry Food City's 100% Satisfaction Guarantee.
---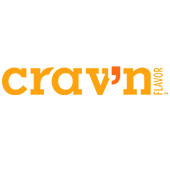 Crav'n Flavor
You've thought about that meal all day long. It's on your mind and won't let go. You've got a craving for something Seriously Satisfying, and that's just what you'll get with Crav'n Flavor. Sink your teeth into some of the most awesome dishes you'll ever put on your table. Crush that craving with the comfort food you need. Always fresh, delicious and hitting my new craving.
---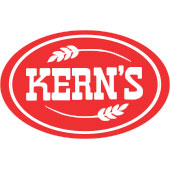 Kern's
Founded in 1864 in Knoxville, Tennessee, the original Kern's bakery was known as one of the finest bakeries in the South. Now, these top-quality bread and bakery products are available at Food City stores, including a complete line of white, whole wheat, honey wheat and lite wheat breads, buns, bagels and english muffins along with cakes and pies.
---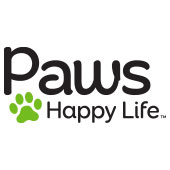 Paws Happy Life
The Paws product portfolio features high quality pet foods, treats, toys and accessories for the special 'pal' in your family. The Paws Premium brand includes 100% complete and balanced nutrition for your cat or dog, as well as the most popular treats, toys and accessories. Your pet will love you even more when you bring home Paws brand.
---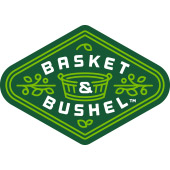 Basket & Buschel
Basket & Bushel provides fresh, quality produce full of flavor and deliciousness. All our delicious varieties including our everyday and premium offerings make it easy to bring home the goodness your family is looking for.
---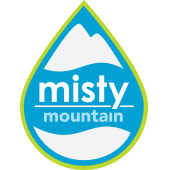 Misty Mountain
In the heart of the Blue Ridge Mountains of North Carolina, protected by dense national forest,the Misty Mountain Spring produces some of the most naturally refined water in the world. After weeks of progressive granite filtration, Misty Mountain Spring Water emerges from the Earth naturally pure.
---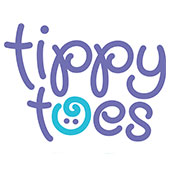 Tippy Toes
Our Tippy Toes line of baby care products is designed to provide everything you need to soothe, comfort and nurture your baby, beginning at day one. Tippy Toes® is designed to care for every inch of your baby, from the very tips of their toes and up! It's the brand parents can trust and be confident that they are buying quality baby care products their child deserves, at prices better than the national brands.
---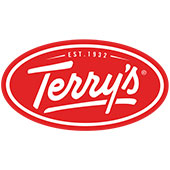 Terry's Classic Snacks
Crispy and delicious chips and snacks with exciting flavors like Dill Pickle and Smokey Mountain BBQ. Always a customer favorite, Terry's has been making classic hometown snacks for decades.
---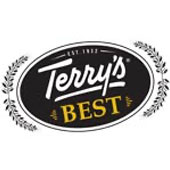 Terry's Best
You'll love this very special selection of nuts, seasoned to perfection with the same great quality you expect from Terry's - your classic hometown favorite.
---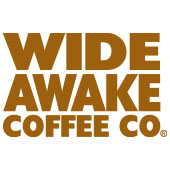 Wide Awake Coffee Co.
The animal kingdom comes in many sizes and shapes...just like us! With as many varieties as the animal kingdom itself, you're sure to find a flavor to suit your distinct personality. Wide Awake delivers coffee beverages with distinctive flavor and quality. Whether you are wise like an owl, strong like a lion or even a little fancy like a poodle, there is a Wide Awake coffee beverage flavor that matches you. Open your eyes and let our rare breed of coffee awaken your senses. Get a jump on life and SEE for yourself!
---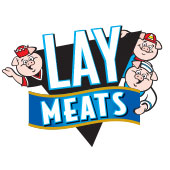 Lay Meats
Lay Classic Meats has been a family favorite in our region for 100 years. Exclusively offered at Food City stores, you'll enjoy all the Lay Meats products including: sliced luncheon meats, bacon, ham, chili, sloppy joe, Three Pigs Wieners, Touchdown Beef Franks, QuickStart Wieners, Ole Timer Sausage and Lay Bologna.
---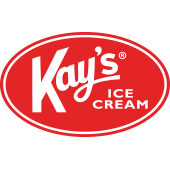 Kay's
Kay's Ice Cream was originally based in Knoxville, TN, and was well-known for introducing a wide variety of flavors. In a world previously dominated by chocolate, vanilla and strawberry, Kay's made flavors like butter pecan a household name. Food City has brought back a full line of classic, novelties, and all-natural Kay's Ice Cream flavors, including vanilla, chocolate, double fudge, mint chocolate chip, butter pecan, neapolitan, black raspberry, strawberry and coffee.
---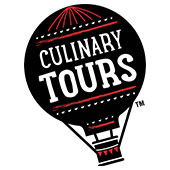 Culinary Tours
Flavors From Far to Table! Culinary Tours bring the world to your kitchen table with carefully selected food, inspired by flavors from across the globe or across the road. Every product we share is connected to a culture, cuisine, recipe or story. Join us and discover Culinary Tours!
---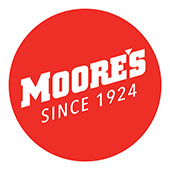 Moore's
Moore's has been making great tasting snacks since 1924 using the best ingredients and keeping a real close eye on cooking and packaging. The most important ingredient is pride and making snacks the whole gang will love, at a fair price has been the motto from day one.
---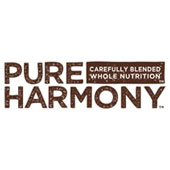 Pure Harmony
We know that you want to take care of your furry family member like you take care of yourself. Our high quality pet food provides options for grain free and meat, poultry or fish as the first ingredient, and is carefully blended with real, wholesome ingredients from a variety of food groups. Pure Harmony, whole plate nutrition to let your pet thrive.
---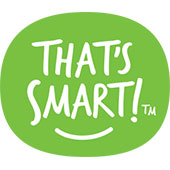 That's Smart
Savings That Make Cents! That's Smart! provides you with hundreds of everyday essential products across the entire store. With low prices for your needs, That's Smart! ensures you can purchase family necessities no matter when you shop. Feel confident when you shop knowing you are saving on everyday essentials. That's Smart!
---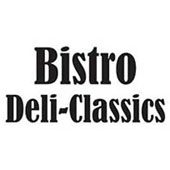 Bistro Deli Classics
Bistro Deli Classics offers a full line of best in class, premium deli meats and cheeses. This exclusive Food City brand was developed with "old world" style recipes, that have been around for over 100 years, that have been mastered to perfection providing the best quality and value we can to our customers.
---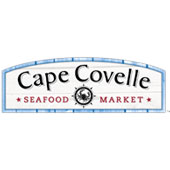 Cape Covelle
Cape Covelle Seafood Market™ brings you fresh-off-the-dock taste. From fish fillets to shrimp — our seafood is frozen close to the catch for flavorful, quality seafood. With affordable options available at your favorite local grocer, Cape Covelle Seafood Market™ is a great catch!
---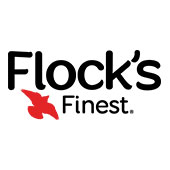 Flock's Finest
Flock's Finest Wild Bird Food enables you to discover the pleasure of attracting beautiful songbirds to your yard. To increase the variety of birds visiting your feeders, use the Flock's Finest
---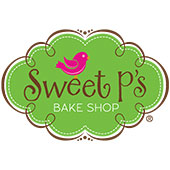 Sweet P's Bake Shop®
Life is better frosted and glazed. At Sweet P's Bake Shop®, we think everyone deserves to indulge. From delicious donuts to red velvet cupcakes, our affordable, tasty delights are perfect for an everyday treat or a decadent occasion. You can find us in the bakery section of your local Food City grocery store. Go ahead — satisfy your sweet tooth with Sweet P's Bake Shop®.
---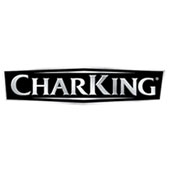 CharKing
Whether it's in the fireplace or on the patio, CharKing® gives you the briquettes, lighter fluid and logs you need for the perfect flame. Our regular, hickory and mesquite briquettes light fast and burn hot, because no one should have to wait for a hot grill. Great burgers start with great charcoal, so the next time you decide to fire up the grill, count on CharKing®.
---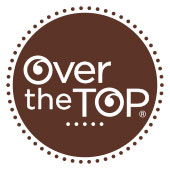 Over the Top®
Colorful. Inspiring. Extraordinary. Over the Top offers an extensive variety of professional quality decorating and baking supplies designed to help you create applause-worthy desserts. Wherever your imagination decides to take you, as long as you've got Over the Top, anything goes!
---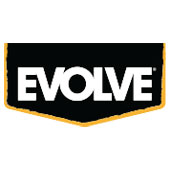 Evolve
Our pets are a part of our family and that is why Evolve crafts food and treats to help you maintain your pet's health and happiness for many years to come. All of Evolve's products use real meat and are free from corn, wheat, and soy. The Evolve line of products includes grain free and grain-inclusive dog food, as well as canned dog food, along with dog treats and cat food.
---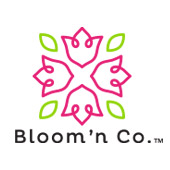 Bloom'n Co.
Something wonderful is sprouting in the floral department of your local grocery store. Bloom'n Co. features fresh cut flowers, blooming plants, foliage, and other floral and gift items perfect for any occasion. Full of colorful beauty, our quality products are created to add a festive touch to gatherings and make anyone's day brighter. When words just aren't enough, Bloom'n Co. will help you make the perfect statement and keep life in full bloom.
---
*All items are subject to availability.