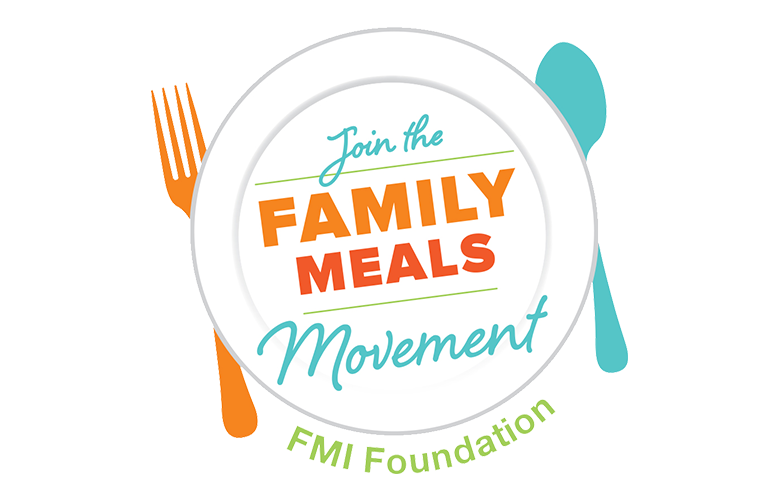 Wellness Club — National Family Meals Month: Stay Strong with Family Meals
Abingdon, VA. - Tuesday, Sep 1, 2020.
Written by: Elizabeth Hall, MS, RDN, LDN, Food City Registered Dietitian
It's that time of year again! September is National Family Meals Month, a time of year when we normally re-focus on getting back in the kitchen to share more meals together with your family. However, many of us have been in the kitchen a lot more for months now, so this year, we are focusing on staying strong with family meals!

Hopefully, this healthy habit of enjoying family meals will stick since families that eat together at least three times per week have a 24% increase in healthy food consumption. Plus, children who eat more meals with their families are less likely to adopt risky behaviors, but more likely to have better grades, increased self-esteem, a greater sense of well-being, and more positive social behaviors.

Food City is celebrating this nationwide event to help share the benefits of family meals on the health of children and adults alike. You can find easy, healthy mealtime solutions in nearly every aisle of the grocery store from pre-prepped fresh ingredients, to tasty readymade entrees, wholesome heat and eat dishes, and more.

This year, Food City is partnering with the National Pork Board, California Walnuts, and USA Pulses (peas, beans, lentils and chickpeas), to promote "Powerful Pairings" throughout the store to help you get a delicious meal on the table in no time. Combining these whole foods offers a flavorful, nutritious meal the entire family will love.

How can you get involved? Join the Food City Wellness Club for health tips and recipes to help you celebrate National Family Meals Month all year long! Food City will be celebrating in store and online with meal solutions, recipes, Dietitian Pick items, coupons, and more.

You can also show your support for National Family Meals Month by engaging with Food City on social media by using the following hashtags: #foodcityfamilymeals or #familymealsmovement.

Make shared meals at home more fun, affordable, and healthy by getting involved in the National Family Meals Month campaign. This September, take the pledge to make memories and improve health through family mealtimes! Learn more here or visit www.powerfulpairings.com