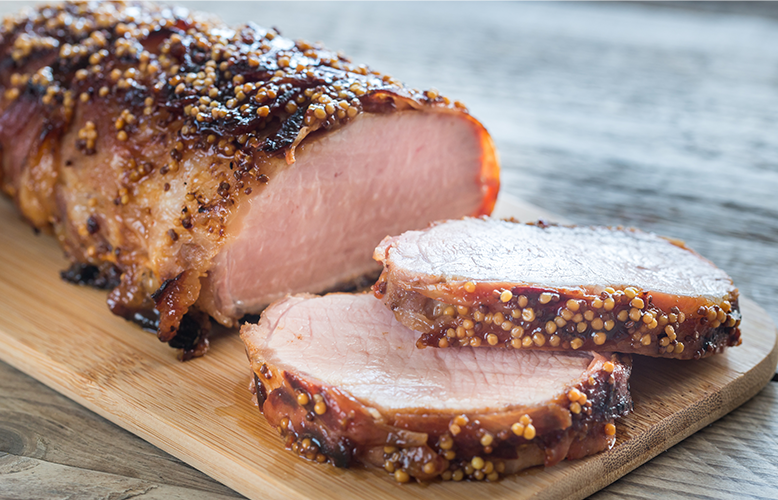 Wellness Club — Celebrate National Family Meals Month with Pork
Abingdon, VA. - Tuesday, Sep 1, 2020.
Written by: Elizabeth Hall, MS, RDN, LDN, Food City Registered Dietitian
National Family Meals Month is in full swing. Are you looking for a quick and easy entrée to prepare for dinner tonight? Pick up some versatile, nutritious pork from your local grocery store!

The flavor of pork can be incorporated into a variety of dishes and cuisines. It can also be enjoyed at any time of day: from a breakfast quiche to a toasted panini for lunch and a grilled pork tenderloin at dinner. Pork goes well with your summer and fall favorites, so celebrate the changing of the seasons by grilling pork in warm weather and as the weather gets cooler, pairing pork with a cozy bowl of pinto beans and corn bread.

Pork is packed with protein and provides important vitamins and minerals including thiamin, selenium, niacin, vitamin B6, phosphorus, zinc, riboflavin, and potassium. When compared to other meats, a 3-ounce serving of pork center loin chop and pork sirloin roast are leaner than the same amount of skinless chicken thigh and just as lean as skinless chicken breast. Depending on the cut, pork meets the guidelines for a "lean" protein source which means it has less than 10 grams of total fat, 4.5 grams of saturated fat, and 95 milligrams of cholesterol per serving. When at the store, the easiest way to choose a lean cut is to look for the words "loin" or "chop" in the name.

When it's time to prepare your meal, try grilling, broiling, stir-frying or pan-broiling your pork to maximize flavor while keeping added fat to a minimum. Use a rack to broil, grill, or roast so the natural fat on the meat drips away. Season pork with herbs and spices to boost flavor and use a food thermometer to determine if the pork is done. Since pork is so lean, it is important to avoid over-cooking. The safe internal temperature for fresh cuts of pork is 145 degrees F. Place the thermometer at the thickest part of the meat without touching the bone. Once it hits the right temperature, remove the pork from heat and let it rest for three minutes.