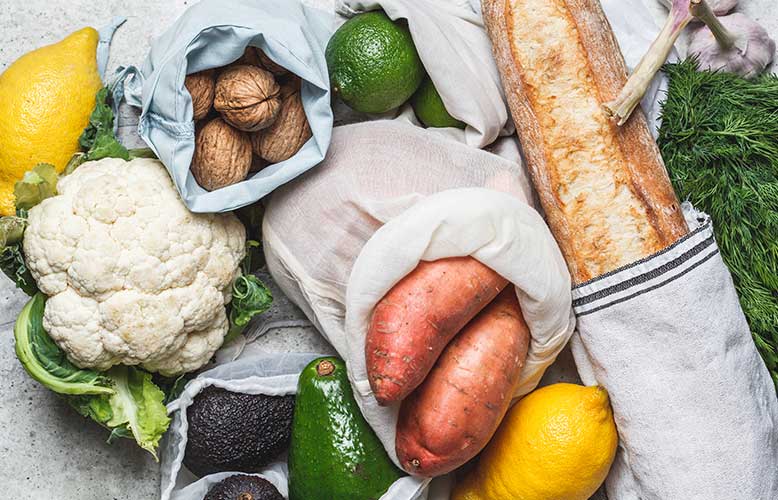 Wellness Club — Food for a Good Mood
Abingdon, VA. - Tuesday, Dec 1, 2020.
Written by: Elizabeth Hall, MS, RDN, LDN, Food City Registered Dietitian
Dropping temperatures and shortened days can deplete energy levels along with mood. Plus, being less active in the colder months can also dampen an upbeat mood. To combat these winter blues, improve your mood through food by incorporating these fresh produce picks.
Citrus Fruits: Illness can often contribute to a poor mood – no one enjoys being sick! Citrus fruits are packed with vitamin C and fiber to support a healthy immune system. They also contain calcium, magnesium, phosphorous and potassium to promote strong bones and muscle function. Pop a clementine into your lunch box for a refreshing addition to your meal or snack.
Winter Squash: Winter squash is a holiday favorite that is also rich in vitamin A and carotenoids. These nutrient may benefit heart health and immunity while promoting healthy skin during the dry winter. They also have fiber, which keeps you fuller longer and stabilizes blood sugar levels. Toss butternut squash with cinnamon and roast in the oven or mix shredded spaghetti squash with your favorite pasta sauce.
Sweet Potatoes: Another great source of fiber, sweet potatoes also contain vitamin A and potassium. This starchy vegetable provides complex carbohydrates that fuel body processes including brain function! Sweet potatoes can be baked, roasted, sautéed, or pureed and added to recipes like oatmeal, baked goods, or even macaroni and cheese!
Cauliflower: A member of the cruciferous veggie family, cauliflower has beneficial phytochemicals that may play a role in preventing disease and inflammation. Cauliflower also contains B-vitamins to support a healthy metabolism. A healthy body and metabolism gives you energy to do your best and feel your best. You guessed it – cauliflower can also be roasted in the oven, eaten raw, or "riced" and added to recipes like pizza crust or mashed potatoes.
Mushrooms: While loaded with lots of nutrients, mushrooms can also contain vitamin D if they are exposed to light during their growth process. Vitamin D is important for bone health, but can also impact mood and mental health. Eat mushrooms raw, cooked, or pureed and blended with ground meats in your favorite recipes like burgers, tacos, or meatballs.