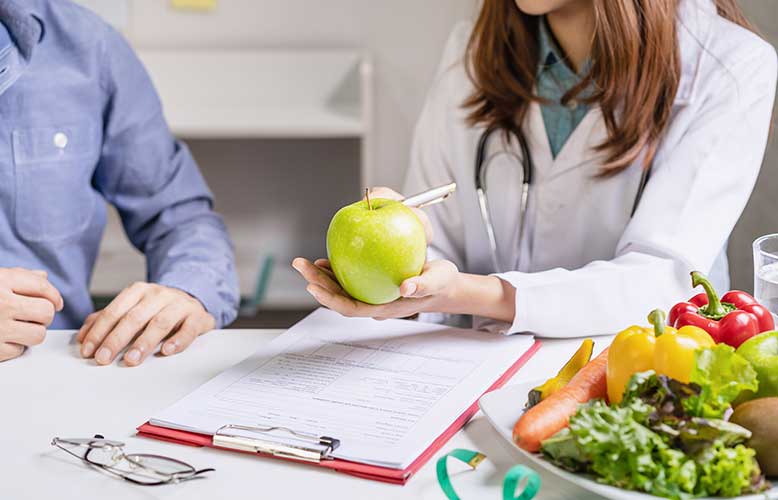 Wellness Club — What is a Registered Dietitian Nutritionist?
Abingdon, VA. - Tuesday, Dec 1, 2020.
Written by: Elizabeth Hall, MS, RDN, LDN, Food City Registered Dietitian
There is a myriad of nutrition information out there which can often be confusing and sometimes conflicting depending on where you look. Who can you trust for nutrition recommendations? Look no further than a Registered Dietitian Nutritionist, the official title for a dietitian.
Dietitians are food and nutrition experts who promote health and prevent or treat disease through food. These health professionals have 4 to 6 years of education focused on nutrition and food science, most of the time completing a master's degree as well. Dietitians must complete an additional accredited supervised practice program to give them more experience. After all this, dietitians are required to pass a national examination and stay up to date on nutrition research by submitting continuing professional educational requirements to maintain registration. Depending on the state, dietitians must also be a licensed healthcare provider and some have specialty certifications too. All of this education and experience, makes a Registered Dietitian Nutritionist well-prepared and fully equipped to be the food and nutrition expert.
Where can you find an RDN?
From the name, you might think a dietitian just helps individuals or groups with a "diet" but in reality, dietitians can help people of all ages promote health and prevent or manage diseases. Dietitians practice in a variety of places and fields including assisting healthcare teams in a medical facility, hospital, or clinic, in a community setting or public health department, as a manager for a school or university foodservice establishment, at a corporation to provide worksite wellness programs, or even in the grocery store to help shoppers make healthier food choices. You might also see dietitians providing interviews on local television stations or writing articles for local newspapers like this one! Dietitians have a presence online as well through blog posts and social media.
Did you know Food City has their own Registered Dietitian Nutritionist? That's me, Elizabeth Hall, MS, RDN, LDN! For more information about nutrition, join the Food City Wellness Club today.
To consult a dietitian, contact the Tri-Cities Academy of Nutrition and Dietetics (TCAND) at tcandeatright@gmail.com or follow TCAND on social media: @eatrighttcand