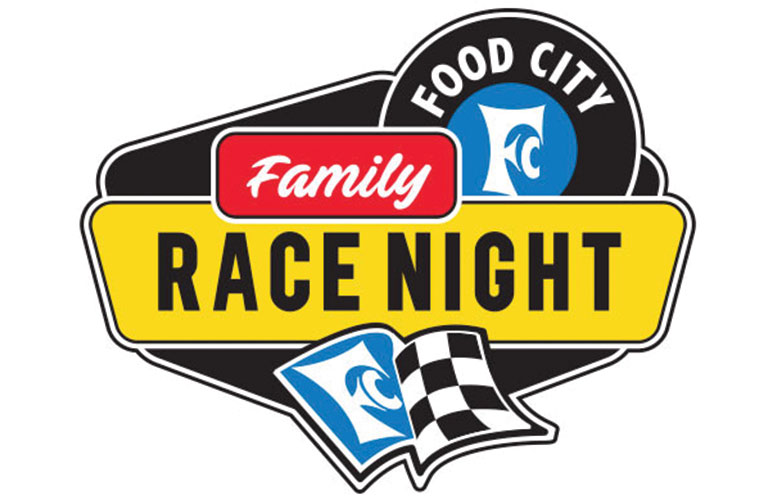 Food City Race Night
Regularly attracting over 30,000 people every year, Food City Race Night is one of the largest and most successful fan events held in conjunction with races at any NASCAR venue. Food City Race Night features entertainment, food, and fun. Fans of all ages get the opportunity to meet their favorite drivers and their teams. Fan favorites such as Richard Petty, Dale Earnhardt, Rusty Wallace, Jeff Gordon, Jimmie Johnson and others have made personal appearances over the years.

Food City Race Night started in August of 1987. A few hundred spectators showed up at the Kingsport, Tennessee Food City location to see legendary car owner and former NASCAR driver Junior Johnson, NASCAR driver Terry Labonte, and a Budweiser show car. "Food City Race Night actually began with a single driver and show car appearance arranged by one of our vendors at the Eastman Road Food City," said Steven C. Smith, the company's president and chief executive officer. "Our customers seemed to enjoy it, so we decided to repeat it the next year, adding a couple more drivers. "

Over the next few years more and more fans began to make Food City Race night a part of their race week activities. "Each year the event continued to grow in driver participation and attendance," said Smith. "When one of our vendors secured an appearance by Richard Petty, the store literally couldn't hold all of the fans who came out. We knew we had to relocate to a larger space and as they say, the rest is history." To better accommodate the growing crowds, Food City Race Night was moved to downtown Bristol TN/VA in 1993. Later due to the ever increasing popularity of the event, the decision was made to also have Food City Race Night during the March race weekend. Starting in 2018, both the Spring and Fall Race Night events were moved to BMS in the hospitality area. Food City Race Night events are also held in the Spring during race week at the Knoxville Expo Center.

"Food City Race Night is one way we give back to the fans for the tremendous loyalty and support they have shown our company throughout the years," said Smith. "It's a commitment we take very seriously, like many of the drivers and team owners who have made themselves accessible to their devoted fans. It's what made the sport great and differentiated it from its competitors. Going forward, my greatest desire is to see that commitment thrive."

Plenty of drivers will be available to sign autographs, along with live music, free food sampling, show cars, racing simulators and special appearances by numerous NASCAR celebrities. All proceeds from Food City Race Night will benefit local organizations. Over a half million dollars has been raised through Food City Race Night and donated to various area organizations.