Curbside Grocery Pickup Available Today at a Food City Near You
Shop from anywhere, at anytime with all of the conveniences of shopping in-store, including coupons, FuelBucks Rewards and the same incredible selection and low prices. Plus get exclusive online offers just for GoCart customers. No minimum order required and same day pickup is available in as little as 3 hours. Our professionally trained all star shoppers will carefully select your order, just as you would, and have your order ready to load into your car when you arrive.

Get GoCart Curbside Pickup, and Get Back in The Game
Shopping online for groceries was never this personal or convenient. With GoCart Curbside Pickup from Food City, you can order from anywhere, anytime and pick up in as little as three hours. Shop your local Food City location online: choose from groceries, household essentials, beauty & personal care items, pet supplies and more. We'll shop for everything you need and have it ready at a time that is convenient to you. You can leave notes to our all-star personal shoppers for every item you select, so you can be sure your shopping is handled exactly how you'd handle it. With our curbside service, you'll even get texts about your options, if you like. Pay online once you complete your order or pay at curbside when you arrive for your grocery pickup. With curbside pickup at Food City all you have to do is Pick your Favorites, Place Your Order then Relax and Leave it to our Big-League shoppers.
What Makes Our Food City Personal Shoppers Into Real All-Stars?
Reading your specific instructions and learning your shopping habits for every item, Food City's personal shoppers elevate curbside with superior service. Carefully selecting and handpicking your favorite produce, seafood and meats—cut to your specifications—our all-stars are always particular about your personal preferences. They'll call or text when a substitution is in order.
Online Ordering, Safety & Convenience
Want to save even more time when shopping online with GoCart? Check your Quick Cart — a list of previously purchased and favorite items — to see what you got last time, and simply click to order it again. We offer contactless curbside pickup options* for safe, contact-free grocery shopping from GoCart. We'll load you up, so you don't even have to leave the driver's seat. Now that's convenience.
Everything Great About Food City, Mobilized for The Win
GoCart gets you the same great prices, super selection, superior value and the exceptional customer service you expect from Food City, plus the added convenience and time savings that make your day easier. When you order groceries, pantry staples and household items online with Food City, you'll still get all the specials, coupons, promos and ValuCard Rewards you're used to, plus GoCart only offers and pricing. We are committed to providing value in everything we do. That is why we offer the same outstanding value as our in-store shopping with no additional mark-up on your items. There is a nominal $4.99 fee when you order online and pickup curbside, regardless of the size of your order. You can offset that charge easily, by taking advantage of our regular promotions.
No iPhone? No Worries. Any Device Will Do.
To make an online order for pickup with GoCart, you can use our website or the Food City Mobile App, and you won't need any special equipment. All you'll need is an internet-connected desktop computer, smartphone or tablet. Wondering how it all works? It's easy! Learn How to Shop anywhere at any time with our GoCart curbside grocery pickup tutorial.
Locations, Locations, Locations (with curbside pickup)
Most of our stores offer it, but you may be wondering: "How do I find a Food City grocery store near me with GoCart curbside service?" With our store locator, it is easy! Find a Food City with GoCart near you.
Dominating The Competition
Sure, you could go to Walmart, Ingles, Aldi, Publix or Kroger, but Food City's GoCart personal shoppers always bring their A-game and that truly sets us apart. Taking note of your personal shopping tips, they shop like you'd shop, while keeping your items at all the right temperatures before you pickup to go. We also offer a wider range of payment options than other stores, including SNAP EBT, with no minimum order for curbside grocery pickup!* Many customers try GoCart and never go back to the competition. Here's what they've said: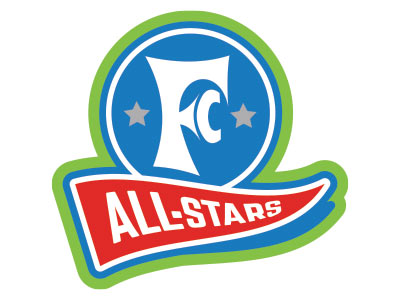 "Best service of it's kind available. Offering comment boxes for each product let's me tell the shopper stuff about what I'd like and then them texting me let's me know when things aren't available and what I can substitute. Other services offer neither. Love this service. Shopper was awesome."
"I had been a Kroger Clicklist shopper but because of the customer service at Food City, I am never going back to Kroger."
"I absolutely love this service. Every time I have used it, I have always been extremely pleased. Shoppers are very responsive and amazingly friendly. LOVE IT!"
Delivery, Done Right
Who delivers groceries near me? Why Food City does. Sometimes, you want the convenience of ordering groceries online for delivery to your home. This is often an option, even when GoCart isn't, so let us bring it to you. Get Food City to go! See where we deliver.
Sign Up for Savings for Your Home Team
Are you ready to save time and money shopping online with GoCart curbside grocery pickup service? Start by registering for an online account. In addition to shopping online with GoCart, your online account gets you access to exclusive Food City sales, specials, digital coupons, limited-time pricing and more. Already have a FoodCity.com account, then just login here.

Have Questions about Curbside Pickup? We're here to help!
If you are experiencing difficulties with our GoCart online ordering system please refer to our GoCart Terms of Use and FAQ page.
If you still need assistance please contact our help desk at 1-276-623-5100 or contact us at any time.
* $4.99 shopping fee per order. Contactless curbside pickup option requires payment online before pickup. Some payment methods are only available curbside; others are accepted online and at curbside. See our GoCart Terms of Use and FAQ page for details. Store hours and curbside pickup times vary by location.