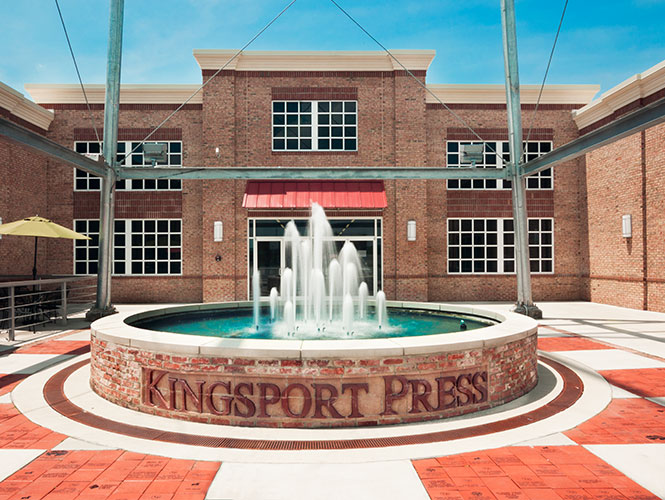 Kingsport Catering and Event Planning When it is time to celebrate, think Food City
Make entertaining easy with a little help from Food City. Sit back, relax and let us do the work for you. We provide full-service catering and event planning to accommodate parties and budgets of all sizes. Create your own unique menu from our extensive chef inspired selections that will satisfy any taste. Professional service guaranteed, whether you host your gathering at the The Euclid Center — our spacious, modern event facility — your home, office or at a location of your choice. Let one of Food City's special event coordinators help you deliver a stress-free celebration that will make memories they will never forget.
• Extensive Menu Options for Every Taste
• Full Service Catering and Event Planning Services
• Modern Spacious Event Facility
• No Audio Visual Fees
• Delivery to Off Site Events*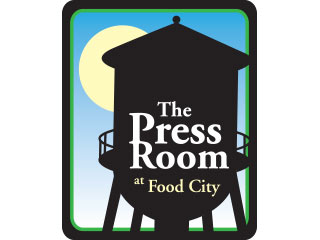 The Press Room
300 Clinchfield St, Kingsport, TN
Whether meeting for breakfast, lunch or dinner, our catering specialists at The Press Room can help you choose an appetizing meal from our savory buffet menu which best suits your budget and your members' tastes. Our catering staff is on hand during your meeting to provide you with excellent service and an enjoyable experience.
In addition to business and community group meetings, The Press Room is a great location for family and high school reunions, bridal showers, birthday parties or other group events and special occasions.
The Press Room has seating for 120 people and is equipped with state-of-the-art audio-visual system. The Press Room is named in honor of the Kingsport Press, which was initially established in 1922 on the same location.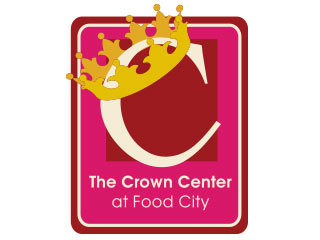 The Crown Center
1205 N. Eastman Rd, Kingsport, TN
Located on the second floor of the Eastman Rd. Food City location, the Crown Center is a spacious event space and demonstration kitchen equipped with state-of-the- art audio-visual system. With seating for up to 120 people the Crown Center can accomodate any event, big or small. Casual or Formal, we're here to help. From business luncheons to the most extravagant event, we specialize in "customizing" your event to fit your budget on or off-site.
Here is what people are saying about the Crown Center
"I was planning a baby shower for my first grandchild and by word of mouth found out Food City offered facilities to accommodate that in Kingsport. My daughter and I came by the Food City on Sunday, February 22nd and spoke with Brandi Church and Lori Jones. They showed us the room and took the time to sit down with us upstairs and go over the details. After meeting with them, I felt such a relief and knew we were in good hands. Friday evening before the shower, Lori was there for us helping decorate and doing anything we needed to make sure our event would be special. I have a little bit of experience with event planning working with our Youth and Women's ministries from conferences to trips. It can be stressful. This was the MOST STRESS-FREE event I have done. The food was fresh and delicious, we received a lot of compliments. THANK YOU LORI JONES & FOOD CITY BAKERY/DELI, EASTMAN RD. Mr. Mark Hubbard and Mr. Les McSwain should be proud, this shows great leadership and support to their employees. The only regret I have for that Friday night is: I missed Midnight Madness!!"
— Nancy Hurd
Book Your Next Event Today
To Book Your Next Event or for More Information Contact:
Ronda Straley Special Events Coordinator
The Crown Center & The Press Room - Kingsport, TN
276-623-5415
Food City has the perfect menu and space for every event
We offer a wide array of catering options and event spaces.
Click below to learn more about all of Food City's event planning services.
* Restrictions apply. Delivery to off-site events is available for full service sit down events. Contact your helpful event coordinator for more information.