Celebrate Togetherness with Help from Food City: Your One-Stop Holiday Headquarters
Bringing loved ones together around the table is what holidays are all about, and nothing says "holiday celebration" quite like a perfectly prepared turkey, ham or roast, with all the fixings.
Home-Cooked Meal Solutions: Every Ingredient for Do-It-Yourself Holiday Chefs
Preparing your own holiday meals for friends and family? Food City has everything you need to create memorable masterpieces at home. Find all the ingredients for entrees, appetizers, sides and desserts. Pair them with beautiful arrangements and centerpieces from our floral boutique. We stock all the essentials to make sure your holiday celebrations happen without a hitch. View our weekly specials on holiday favorites.
Our home-cooked meal solutions include a great selection of fresh and frozen turkeys of all sizes. Consider succulent, spiral-sliced, glazed hams, mouth-watering roasts and fresh seafood options for appetizers or additional entrees. Friendly, experienced in-store butchers offer helpful advice on cuts of meat, cooking tips and seasonings. We'll even cover the prep work for you.
Prepared Meals: Complete, Fully Prepared Holiday Dinners
Maybe you'd prefer to spend more time with your family and less of it in the kitchen? Food City has you covered. With our wide assortment of delicious, completely prepared holiday meal solutions, you can pick up everything in store, hot and ready to eat. If you're in Chattanooga, we offer heat-and-serve prepared meals. We've thought of everything, so you don't have to spend your holidays in an apron.
From classics like a Butterball turkey dinner with all the fixings, to a delicious, spiral-glazed ham—with prepared meals from Food City, it's easy to feed up to 14 of your closest friends and family, but don't forget your favorite holiday desserts from our bakery. Top it all off with something sweet, and you'll be a holiday hero. All you need to bring is your appetite.
---
Explore. Experience. Enjoy. The Vinery at Food City
In the Vinery at Food City, we make it easy to explore a wide variety of wines and experience an exciting assortment of tastes and selections, at every price point. Whether you're new to wine in general or a seasoned sommelier, we believe wine should be convenient, affordable and approachable. From novice to connoisseur, you'll find the perfect bottle, fast, at Food City.
Be sure to stock up on wine for the Holidays. State regulations prohibit wine sales on Sundays or on Holidays in Tennessee.
Not Enough Time To Shop? You've Got Time for GoCart.

If you're a busy parent who's short on time during the busy holiday season, why not let Food City shopping professionals do your grocery shopping for you? With GoCart groceries to go, it's quick and easy to order and pay for your favorite items online. You can pick them up curbside.*
Every parent could use an extra set of hands and a few more hours in the day. GoCart is Food City's small contribution to making those important family gatherings easier to achieve. Why not spend the extra time you'll save with family and friends? Pick your time. We'll get the groceries.

Earn even more rewards this November every time you shop with GoCart. Let us do the shopping for you and you'll earn 300 ValuPoints every time you shop with GoCart this month.** Use your ValuPoints to save 5% off on groceries or up to 30¢ per gallon on fuel. Learn More about ValuCard Rewards.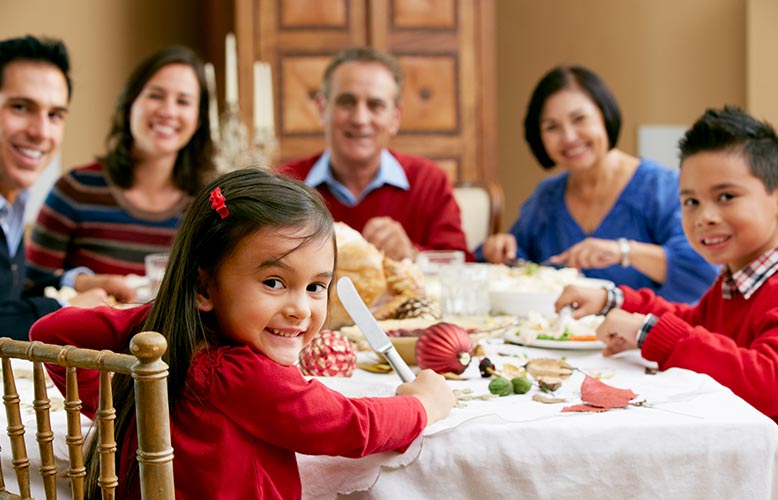 Need Holiday Help? Find It Fast at Food City
The holiday season can be much more than the "most wonderful time of the year." It's also one of the busiest. Especially when you're raising a family and keeping a home, sometimes a little help with the festive holiday groceries, parties and meals of the season can go a long way toward maintaining Mom and Dad's holiday cheer. Luckily, Food City is here to lend a helping hand.
We offer a variety of services to help you save time and money, making your holiday shopping faster and more convenient. Consult our handy recipe center for some great ideas, or dig deeper into creative, easy meal solutions at our Forks & Flowers blog. Next, review our digital circular and coupons. Finally, shop online, and even try GoCart for quick-and-easy curbside pickup, at select stores. Now you're free to celebrate togetherness with family and friends, with the peace of mind that your holiday dinner…is done.
*Only available at select stores.
**Limited time only at select Food City locations. Offer valid on orders of $100 or more. Valid through November 30, 2017.