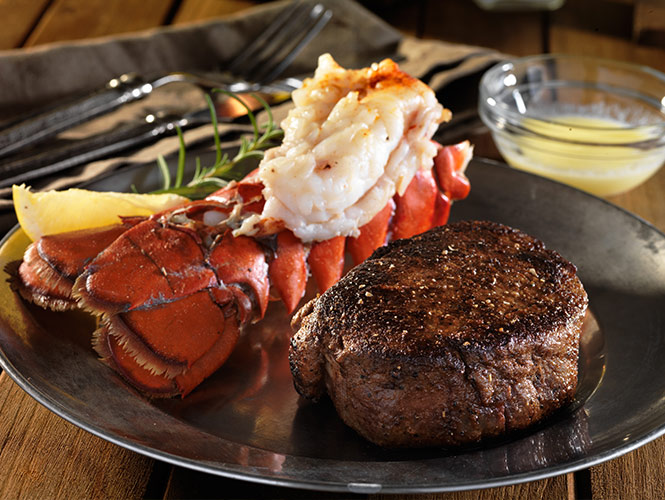 When we say "the freshest meat in town," we mean it.
At Food City, we're serious about delivering unparalleled meats, and that begins with ensuring absolute freshness. Our steaks are cut fresh every morning and have a maximum shelf life of 5 days. Our beef is ground and time-stamped throughout each day and removed after 18 hours, so you can always be sure to bring it home fresh.
We bring the fresh, and that includes the fish.
The freshest meat in town means the freshest seafood in town, too. Food City's seafood is trucked directly from its source to our stores, every other day, and never warehoused. From shrimp, crab legs and lobster to salmon, tilapia and plenty of other delicious seafood options…if you find it at Food City, it's the freshest.
Step one: Start FRESH.
Offering a variety of the freshest meat and seafood in town requires a lot of hard work and attention to detail, but at Food City, we know that the best meals begin with the freshest ingredients, and we believe in holding ourselves to the highest of quality standards. That means walking the walk, always providing our customers with an excellent selection of only the freshest beef.
Food City Certified Butchers: Your secret weapon
Want to knock your family meal out of the park? Food City Certified Butchers are up at the crack of dawn and on-staff by 6am daily at every store, ready to help you make it happen. Offering 31 marinades and seasonings, custom orders, special cuts, seafood prep and meat tenderizing and flavoring, they're here to help, and it's all free of charge.
Meat tips from Food City Certified Butchers
Step right up and say hello. We'd love to chat.
At Food City, our friendly, Certified Butchers offer a range of free services, but they're also full of great suggestions and helpful advice, and they know what's in store and on sale, so don't hesitate to ask. An informed tip from an expert on meat substitutions for whatever recipe you have in mind (you don't have to be a stickler) could save you money and even make the meal.
Nobody loves a tough steak. Learn how to avoid them.
For steaks, tenderness makes all the difference, so look closely for cuts with fewer strands of muscle and connective tissue. If you notice many fibers running in different directions throughout the meat, it's a safe bet you're in for a tougher cut. Save this one for the stew.
Fat versus lean: Everybody has an opinion.
Leaner meat may be healthier, but fat enhances flavor, so the debate rages on. Some swear by the ribeye. Others stick to the sirloin. The ideal ratio of fat to lean in the perfect cut comes down to preference, but most steak-lovers will agree that at least some marbling is key to superior taste.