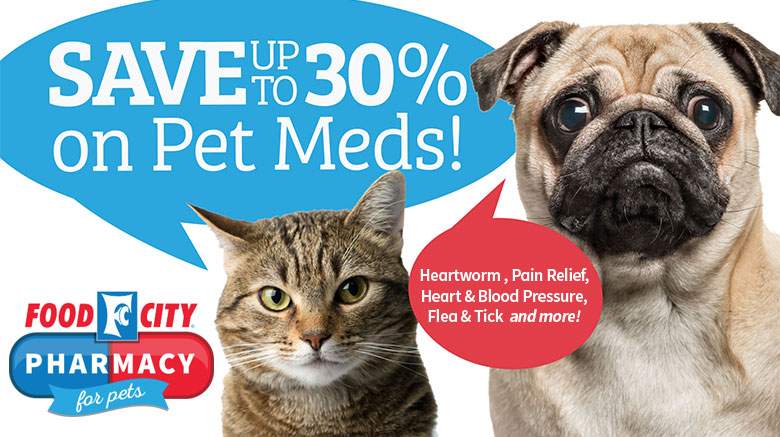 Food City Pharmacy Pet Rx
Now you can save on medications for your pets at the Food City Pharmacy! Our new Pet Rx program allows you to save up to 30% off on brand and generic prescriptions as well as over the counter medications for your furry (and sometimes not so furry) family members.
Save on...
• HEARTGARD PLUS
• RIMADYL (CARPROFEN)
• TRUPROFEN
• TRIFEXIS
• VETMEDIN
and so many more!
See your local Food City Pharmacist for a complete list of participating items.